If you are a party lover and especially the Christmas, Microsoft has recently made available an essential accessory for all Xbox enthusiasts and lovers of Game Pass with its gigantic catalogue. Published in the Xbox shop at this address, the new themed sweater blends a love of video games with a love of the December holidays.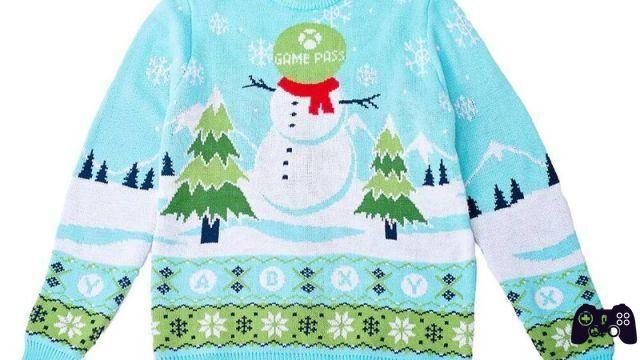 Xbox Game Pass Holiday Sweater is the name of the new Game Pass themed sweater made available these days, underlining a certain interest in fans. At the price of 72,95 € this item could easily turn into not only something for yourself but also the perfect and unexpected Christmas gift for your friends.
On the site it is possible to study a minimum of the pattern on the garment (very classic as a whole, representing an expanse of snow with a snowman, even if amusing, at its centre), becoming familiar with the choices in the creative field of embroideries. It is possible to zoom in on the proposed details and see him wearing some models to understand how he "falls" in certain poses.
On the page, moreover, they are also reported the specific characteristics of this Game Pass themed sweater, like its source materials and above all the methods of machine wash, to avoid terrible surprises. The product adds to a flood of other possibilities for Xbox and Microsoft lovers who touch the most varied types. The site is well distributed in this sense, offering a targeted and orderly navigation to the extent possible.
Would you be interested in such a purchase for yourself or someone you know? Take advantage of this moment to buy a product that won't have the same meaning the rest of the year, both for you and for a laugh with friends and relatives.
Before saying goodbye, we advise you to visit our YouTube channel, where you can find videos dedicated to the gaming world at 360 degrees.