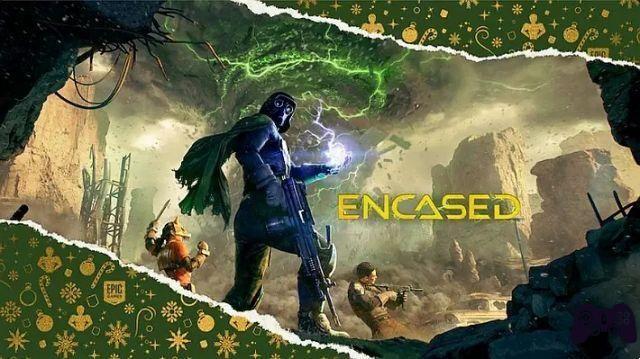 The wonderful offer of free games proposed by the Epic Games Store continues in this special period of the year. To celebrate Christmas in the best possible way, the Epic Games digital store has thought well of not giving us one or more experiences every week, but of spending a limited period of time giving away at least one game a day. After a great classic Fallout trifecta, today it's the turn of another free experience; let's see together what it is about in detail.
The free title offered today by the Epic Games Store is encased, an RPG with tactical elements developed by the folks at Dark Crystal Games and published by the Prime Matter label. We are talking about an experience that will surely appeal to those who love to throw themselves into RPG adventures that allow them to discover new unexplored worlds and many different characters. All of this, as already mentioned, by inserting gameplay mechanics with a tactical background.
As we can read in the game description on the Epic Games Store page, Encased is a sci-fi RPG set in an alternate version of the 70s, in which a gigantic unknown artifact called The Dome is discovered in a distant desert. Players will be challenged to fight, explore the mysterious wastelands, and join one of the forces at work in this ruined world.
If today's gift has been able to arouse your curiosity, we remind you that you can redeem Encased comfortably on the Epic Games digital store by clicking on this address. As usual it should be emphasized that this title will be redeemable at no cost from now until the next twenty-four hours. Don't forget to come back to our pages tomorrow too to find out what will be hidden inside the new mysterious package that appeared on the Epic store.
Before saying goodbye, we advise you to also visit our YouTube channel, where you can find videos dedicated to the gaming world at 360 degrees.