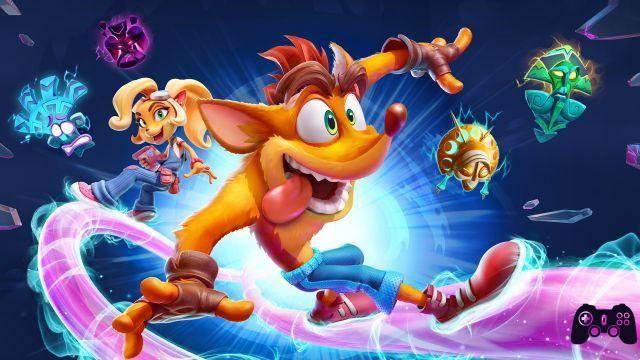 During The Game Awards 2022, Activision has announced the arrival of a new Crash Bandicoot. However, the former Sony mascot finds himself the protagonist again, as the publisher has decided to shut down the servers of another game starring the character. It is an old title, but intended only for mobile devices.
We are talking about On The Run, a title developed by King. Launched in 2021, the game starring Crash Bandicoot was a real endless runner, a genre that on mobile has definitely been the most popular in the iOS and Android market over the last few years, but which now seems to be definitely in decline.
As specified by Activision and King, On The Run will no longer be playable from February 16, 2023, but from today it will not be possible to make in-game purchases. "It meant so much to us to be able to work on this Crash Bandicoot game. Thanks for spending time with us and we hope to be able to find you on other games ", the message of King, the company developing the game that was acquired by Activision after the boom of Candy Crush. Whether in the future the team will return to proposing mobile experiences starring the 90s icon is currently uncertain, but it is not excluded that Activision may not be able to rethink its strategy in this regard.
The closure of the title comes a few weeks after the confirmation of Crash Team Rumble, the new game starring the bandicoot. It is a team based platformer, where players control both heroes and villains of the series, in a sort of royal rumble. More details on the title have yet to be released, but we know that Toys For Bob is at the helm, responsible for the fourth installment of the series and now team that has become an integral part of Activision Blizzard. Keep following GameDivision for all the news and upcoming announcements from the world of video games.
Before saying goodbye, we invite you to subscribe to our YouTube channel.