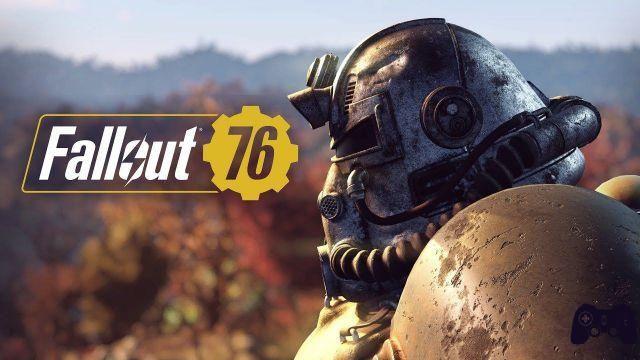 November 14, 2018 (Rockville, MD) - Bethesda Softworks®, a ZeniMax® Media company, announced that Fallout 76 is now available worldwide in both digital and physical versions for Xbox One, PlayStation® 4 computer entertainment system and PC.
From acclaimed developers Bethesda Game Studios®, creators of The Elder Scrolls V: Skyrim® e Fallout® 4, Fallout 76 is the online prequel to the series Fallout franchise where every surviving human being is a real person. Discover a wild new wasteland in the heart of West Virginia where the largest and most detailed open world in the series is set.
"Our passion has always transported players to new worlds and new experiences," said Todd Howard Executive Producer of Bethesda Game Studios. "Fallout 76 is something unlike anything else we've made or played. We can't wait to experience it together with our fans. "
GAME FEATURES
Time to emerge!
Multiplayer finally makes an appearance in Bethesda Game Studios' epic open world RPGs. By creating your character with the SPECIAL system you can forge your destiny in a new, wild Contaminated Zone, full of hundreds of places to visit. Alone or with friends, a great new Fallout adventure awaits you!
The splendor of the mountains!
Graphics, lighting and landscape are the result of a new technology that will give life to six different areas of West Virginia. From the forests of Appalachia to the crimson expanses of the Blueberry Swamp, each area carries some kind of risk and rewards. Post-nuclear America has never looked so good!
The new American dream!
With the brand new Mobile Production Assistance Center (CAMP) you can build and produce in every corner of the world. The CAMP will guarantee shelter, supplies and safety. It will also be possible to set up a trading location to trade with other survivors. But beware ... not everyone will have friendly intentions!
The power of the atom!
Alone or with other survivors, you will have the opportunity to unlock the ultimate weapon ... nuclear missiles. The resulting destruction will unlock a high-level zone with rare and highly valuable resources. Will you choose to guard or unleash the power of the atom? The choice is yours.
Source