It's Monday again and those who follow us regularly will know for sure what this means: it's time to introduce yourselves five new applications which have recently reached the Google Play Store.
Like every week, the MobileLabs editorial team has selected five applications for you, including games, which we think can be extremely useful or can keep you company between a Zoom video call and the next. Stop beating around the bush, connect to Wi-Fi and get ready to download!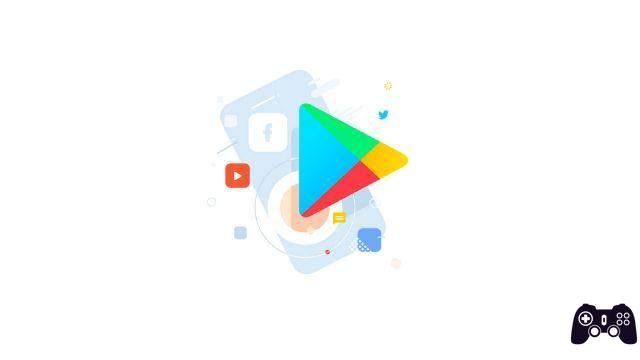 Also this week, in the list of applications we have selected, they are present completely free items, for a fee or offered for free but which include in-app purchases. In case you are not aware of it, remember that you can always accumulate points with the Google Play Points service, which will allow you to access exclusive benefits offered by the Mountain View company, simply by purchasing apps, games or in-app purchases!
Dolby On: Record Audio & Music
The application Dolby On was made by audio experts Dolby Laboratories Inc. and promises to turn your smartphone into a real portable recording studio!
Presenting itself with an incredible ambition, the app is described as follows:
"With Dolby On, you'll never have to choose between fast or quality recording again. Say goodbye to background noise, expensive microphones, bulky recording equipment and studio time. Just play back your recording to experience the difference ".
As far as we are sure no software will ever make a smartphone better or at the same level as a recording studio, the application does exactly what it says on the tin - record conversations, music or whatever you want to remember with superior sound quality and less background noise.
Dolby On is well crafted and easy to use, once you try it, you will never use any other audio recording software again!
The app is completely free, does not include ads, and does not feature any in-app purchases.
Download Dolby On: Record Audio & Music from the Google Play Store
Inked
Inked is a smartphone title that is absolutely worth playing.
Made by a team of independent developers of Croatian origin, Inked is an adventure that takes place in an alternative world drawn with the minimalist style of drawings made with a ballpoint pen on paper. You will take on the role ofHero with no name and you will have to overcome all the obstacles designed by the developers to be able to find your lost love.
The unique style of the drawings and the care with which this game is made are absolutely worth a few hours of your time and the price at which the game is offered!
The app costs 3,99 € but does not include advertisements or in-app purchases.
Download Inked from the Google Play Store
Inail app
This last application that we propose today could certainly be useful to more than a few readers.
The official application ofInail is designed to facilitate access to information and support made available to theNational Institute for Occupational Accident Insurance. It is meant for improve day by day by listening to user feedback, not only allows you to have easy access to all the materials available online but also to be able to forward your requests for assistance on the subject.
As expected, the application is completely free, does not include advertisements and does not feature any in-app purchases.
Download App Inail from the Google Play Store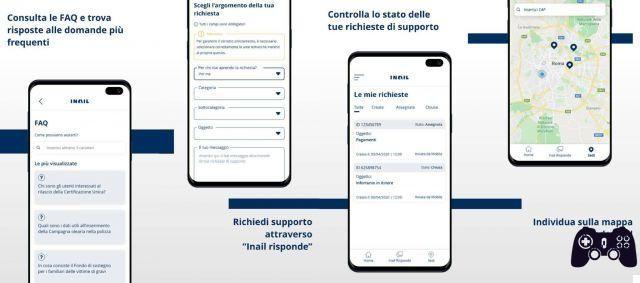 Total Eggscape!
"Imagine you are a chicken…" so begins the game's trailer Total Eggscape! that we wanted to propose to you this week. The beautiful game in pixel art made by C it will put you in the shoes of a cheerful bird who lays, in our opinion, far too many eggs.
The aim of the game is to get as high as possible by spawning and avoiding randomly generated obstacles from the system. No two games will ever be the same, so you can't get bored with repeating the same scenarios over and over.
In addition to the random generation of obstacles there are also some exciting boss battle and the points earned can be spent on the purchase of new and special skins for your character.
The app is completely free, however it does include advertisements and offers some in-app purchases.
Download Total Eggscape! from the Google Play Store
Apple TV
The second official application ever made by has finally landed on the Google Play Store Apple for competitive mobile operating system.
It is Apple TV, the application that allows subscribers of the Cupertino house service to stream the TV series and movies made available or created specifically for the platform.
Unfortunately, however, not all that glitters is gold. The Apple application is not compatible with all smartphones and tablets, if you thought of using your new competitor flagship to access the service you are wrong. Apple TV is indeed compatible and downloadable only on Android TV devices.
This allows Apple to catch up with the subscription service Apple TV + even users who own a smart TV with the Android TV operating system or those who use a set-top box with the robot's OS to make their TV smart.
The app is completely free, doesn't include any ads, and doesn't feature any in-app purchases, however Apple TV + service subscription required to be able to access the contents.
Download Apple TV from the Google Play Store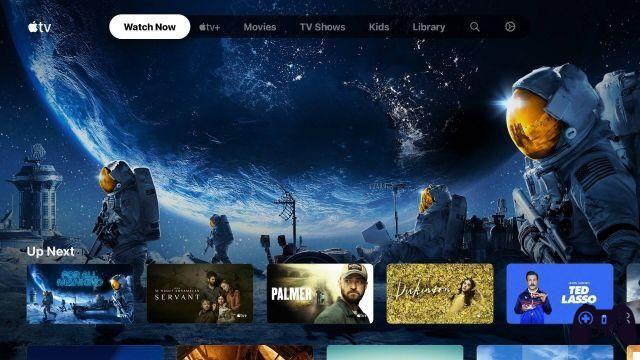 The Samsung Galaxy Buds Live True Wireless (TWS) earphones are available on Amazon for just € 129,00.