With the recent release of The Callisto Protocol has begun what seems like a new era for horror video games. This video game genre, which has always been much loved by many fans, is about to make a comeback thanks to an avalanche of new experiences; many of them with a big triple A game budget. Among these there is also the next remake of Dead Space, a title announced a few years ago and which, finally, is about to debut on the market in a few months.
We have talked a lot about this highly anticipated remake of the first Dead Space, especially over the last few months. Now that we are getting closer and closer to the launch of the game, Electronic Arts has allowed us to set our sights on a long gameplay video that gives us a broad view of many sections of the gameplay and beyond. From this recent video, however, we also discover an unexpected novelty that concerns the new look designed by EA Motive for the protagonist of the adventure Isaac Clarke.
Being a complete remake of the iconic first chapter, it was clear that something would also change in Isaac's physiognomy, but this novelty is leaving many fans dazed. The new face of the victim who will have to contend with the necromorphs appears decidedly more beardless and much younger than in the past; but what makes you smile is that many have caught one strong resemblance to the well-known American actor Adam Sandler.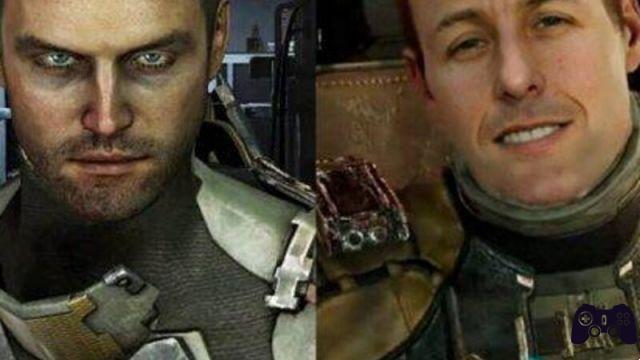 The curious thing is to see how this resemblance to the actor is incredible thanks to a retouched photo and then published by a fan, which contrasts the old model with a slightly retouched version of the new model that will be present in the remake. We remind you that this awaited remake will be released next January 27 2023 su PlayStation 5, Xbox Series X|S e PC.
Before saying goodbye, we advise you to also visit our YouTube channel, where you can find videos dedicated to the gaming world at 360 degrees.