After a long wait a few days ago we witnessed the gameplay reveal of Dead Space Remake. The game is in the hands of the guys from EA Motive, already authors of Star Wars Squadrons (of which you can read our review) and who are putting all of themselves into reproducing the classic space survival horror in a completely revised visual guise, and not only . There are still months left before the launch of the game, but in these moments the official page of the title has appeared on Steam, thanks to which we can also discover the PC requirements.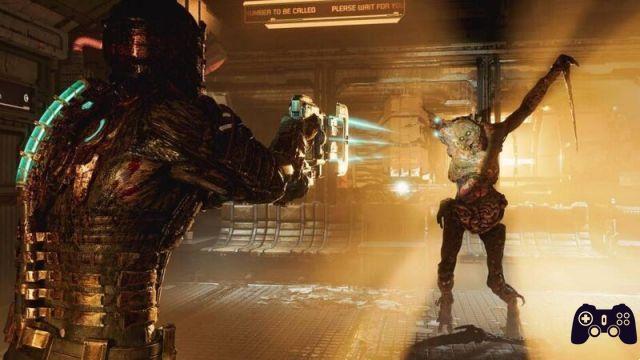 At present it is You can already pre-purchase Dead Space Remake on Steam via the game page, where in addition to the standard version, which costs €59,99, it is also possible to book a Deluxe version at a cost of €69,99. In addition to this, the Steam page offers a series of screenshots thanks to which the graphic improvements and all the details present in this remake are highlighted.
Along with all this, the Dead Space Remake Steam page allows us to discover many of the details of this remake, also discovering what will be some of the narrative changes compared to the original game. In this remake, for example, Isaac Clarke will talk to and interact with a whole range of characters, many of which in the 2008 game were only represented via audiologs.
Now let's see what are the minimum and recommended requirements that appeared on Steam.
Minimum requirements
Operating system: Windows 10 64-bit
Processor: Ryzen 5 2600x, Core i5 8600
Memory: 16 GB RAM
GPU: AMD RX 5700, GTX 1070
DirectX: version 12
Free space: 50GB
Recommended Requirements
Operating system: Windows 10 64-bit
Processor: Ryzen 5 5600X, Core i5 11600K
Memory: 16 GB RAM
GPU: Radeon RX 6700 XT, Geforce RTX 2070
DirectX: version 12
Free space: 50 GB
Finally, we remind you that the remake of Dead Space will be released next January 27 2023 and will be available only on PC and current generation consoles PlayStation 5 and Xbox Series X|S.