With the new next-gen consoles introduced in gamers' homes for at least a year now, the search for space to store their purchased games is becoming increasingly necessary, which by now are becoming more and more. Okay, you need an SSD… but at what price? The official Xbox Series X|S solutions are very practical to use since they have been optimized precisely for use with Microsoft's two next-gen consoles, but there are other alternative methods that certainly weigh less on your wallet.
That is why in this guide we recommend the best cheap SSDs for Xbox Series X|S on the market, an always updated list of all the most convenient products without sacrificing speed and quality. Before venturing into this list of shopping tips, maybe also consult the best external hard drives for Xbox Series X|S, the best SSDs and the best Xbox controllers.
Cheap SSDs for Xbox Series X|S, the best
Crucial CT1000, the cheapest and the fastest
Western Digital Black Desktop D30, the most suitable for the next-gen
SureFire Gaming SSD, the optimized for gaming
Seagate Expansion SSD, the most compact
Seagate Game Drive SSD with 2 months of Xbox Game Pass
SanDisk Extreme Portable SSD, the best value for money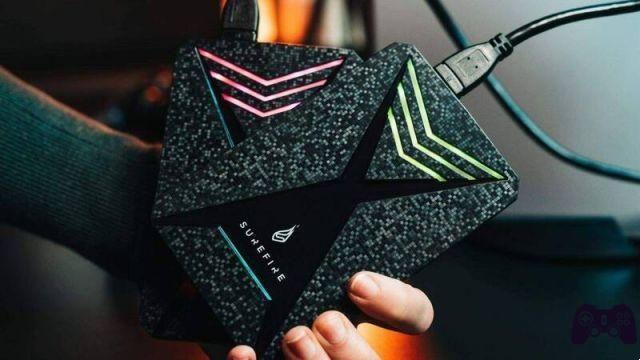 Crucial CT1000, the cheapest and the fastest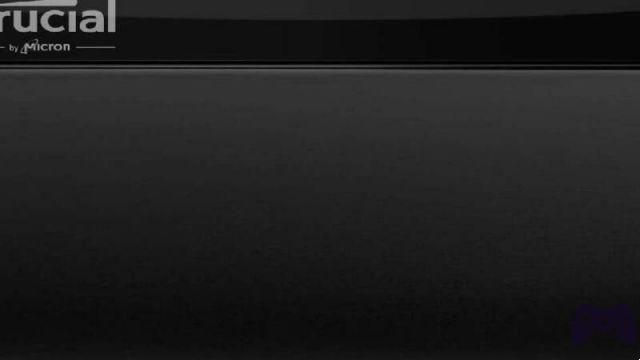 Among the best cheap SSDs for Xbox Series X|S, the model Crucial CT1000, declined in the X6 and X9 variantsis certainly the least expensive solution. Both models are versatile and are well suited to game storage for next-gen consoles due to their versatility. As for the X6, also make sure you get one USB-A adapter, but in case you haven't, be careful because some products are sold in bundles with it. The reading speed of the Crucial CT1000 hovers between 540 MB/s (x6 model, cheapest) and 1050 MB/s (x8 model, fastest), and their compactness makes the appliances useful in mobility sectors. Precisely to support this handy function, the body is able to withstand falls from about 2 meters in height and extreme temperatures.
See on Amazon
See on eBay

Western Digital Black Desktop D30, the most suitable for the next-gen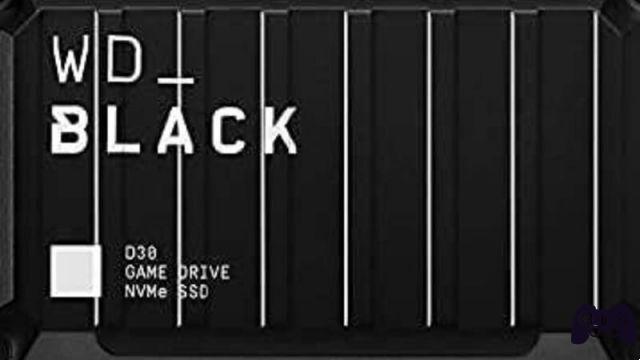 SSD WD Black Desktop D30 is another very cheap and fast solution in terms of reading (900 MB / s), but it's also the model that's best suited to archiving next-gen games. The D30, in fact, was specifically designed for next generation console gaming, with boosted reading speeds just to reduce uploads. The elegant design of the body is also a significant plus if you care about the aesthetics of your gaming station with Xbox Series X | S.
See on Amazon
See on eBay

SureFire Gaming SSD, the most beautiful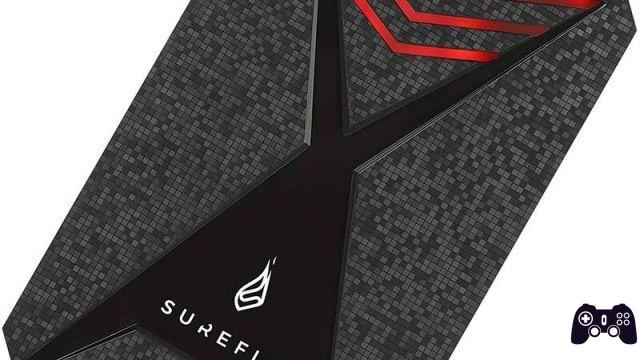 Speaking of aesthetics, we could not fail to include the SureFire Gaming SSD, a device with a body that is truly suitable for gaming thanks to the graphic and RGB LED. The reading speed of the SureFire is around 450 MB/s, definitely not the top speed, but still able to keep up with the other solutions on this list thanks to a damn competitive price.
See on Amazon
See on eBay
Seagate Expansion SSD, the most compact
Il Seagate Expansion SSD wins its place in the budget SSD for Xbox Series X|S thanks to its competitive price and its compactness, despite a speed from 400 MB / s. The smallness of the Seagate Expansion SSD makes the device so light and compact that it fits perfectly in your pocket, for more than easy portability: its small size is ideal for taking your archived games for a walk, perhaps at a friend's house with the Xbox or simply for taking a few trips accompanied by your console.
See on Amazon
See on eBay

Seagate Game Drive SSD with 2 months of Xbox Game Pass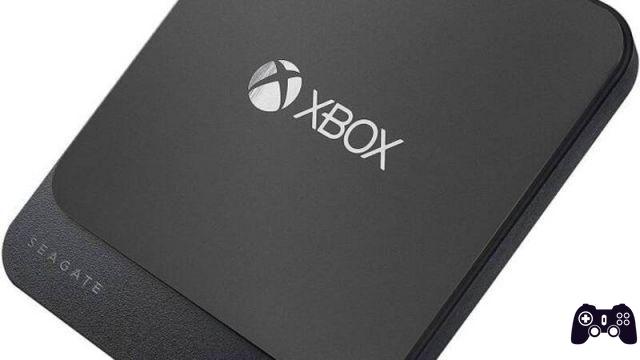 Another model of SSD branded Seagate is the Officially licensed Xbox Game Drive, sold in tandem with a juicy membership of 2 mesi all'Xbox Game Pass, the Microsoft digital platform that allows you to access an immense library of video games on PC and console. The partnership with Xbox has given rise to an excellent connectivity configuration of the USB 3.0 ports they guarantee performance up to 540MB/s: This means lightning-fast performance that reduces startup and loading times. Finally, the compact, solid and lightweight design ensures flawless transport and storage.
See on Amazon

Sandisk Extreme Portable SSD, the best value for money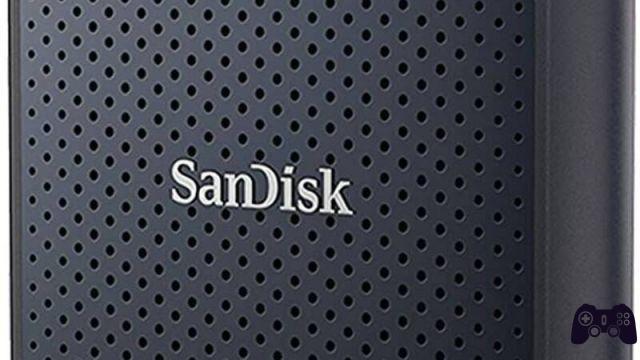 The true champion of cheap SSDs for Xbox Series X|S is definitely the SanDisk Extreme SSD Portatile. The reason? It has it all, with a good average reading speed (550 MB / s), with different storage sizes and at a price that falls under €200 (taking 1 TB as a unit of measurement). The SanDisk Extreme SSD isn't just affordable, it's also compact enough to be used as a keychain, and its shell is anti-slip, hydrophobic and anti-bump, while storage sizes start at 250GB and go up to 2TB.
See on Amazon
See on eBay

How to choose between cheap SSDs for Xbox Series X|S
Storage space
Choosing the SSD that suits you best is an essential operation from the storage space. Choose the size of your device well: if you play many games there is a risk that the SSD you have taken will not be able to contain them all, vice versa if you play few things, taking one that is too large could be a waste of resources. Also, keep in mind that the capacity of the device will greatly influence the price of the SSD. So, if you want to save a little, opt for 500GB or 1TB sizes. Clearly, if you want to save money, but also a lot of space for your games, the advice is to select a less famous brand.
Reading speed
For the moment there is no official method to play Xbox Series X|S games from your SSD, this means that these devices currently work only from the storage of your gaming collection. In this case, the read speed of SSDs can be essential if you are a compulsive gamer who continuously plays many different video games over the course of the week, so much so that you are forced to swap them from the internal storage of the Xbox to the SSD all the time. Otherwise, don't pay too much attention to the reading speed… the important thing is that you don't get below 100 MB/s if you have little time to play.
Connection interface
The cheap SSDs for Xbox Series X|S that we have presented to you in this article are not official Microsoft products, for this reason some of the products listed by us may have been designed for more functions than simple console gaming: this could mean that some products need adapters (sold separately) to connect to your Xbox, such as the Crucial CT1000X6.
Shock, liquid and dust resistance
One of the aspects that you might want to take into consideration, when choosing one of the cheap SSDs for Xbox Series X|S that we have presented to you in this article, is certainly the presence of some additional features that go beyond the space available within the SSD and its read speed. In the case of the SanDisk Extreme SSD, for example, you can come across the wording: "Waterproof and dustproof, class IP-55″. But what exactly does "IP-55 class" mean?
Il degree IP-XX (often also referred to as "class") summarizes with an acronym, the level of protection of an equipment from the entry of dust, such as not to interfere with the operation of the device, as well as how much water can be projected with a jet on the casing, in all directions, without causing harmful effects. Obviously, the higher the value, the greater the protection.
In the specific case of SanDisk Extreme SSD, we are facing a device capable of withstanding the dust and splashes of water that can be encountered in daily use, more than enough value for an SSD designed to be carried inside a bag and placed on the various surfaces during work sessions on the move.
Price
Finally, the price. Well yes, as usual in our buying guides, we also try to give you an indication of the cost of the products, in this case of portable SSD memories for the Xbox Series X | S consoles. Let's start by telling you that, as usual, we have selected many products, all aimed at different categories of users. The most recommended by us, however, are essentially two: the Seagate Game Drive SSD which, sold for €129, it also ensures you two months of subscription to the Game Pass (really not bad!); and the SanDisk Extreme SSD which, at just over €120, ensures you a very high reading speed for a portable device and a respectable design that is even dust-resistant. Obviously, if desired, it is possible to go down even more with the price, for example by selecting less capacious memories. These two models, however, are in our opinion the most advantageous!