We have left behind a month of October very full of releases, but November will also be full of many new highly anticipated and high quality videogame experiences all to be played. We can say that 2022 will end with a bang, but if we think about what will be released only in the first months of the new year, it will certainly be fun. To the titles already announced to date is added a highly anticipated one such as Atomic Heart, the FPS work before Mundfish that since its first announcement has attracted great attention.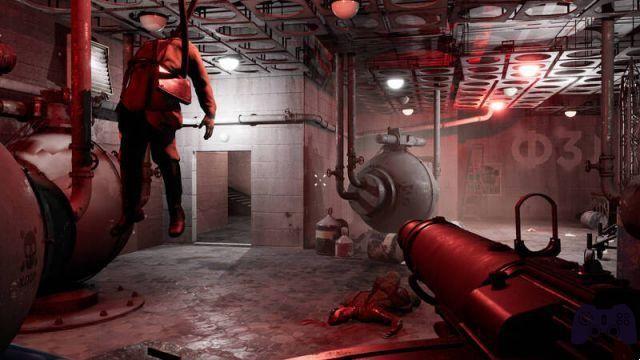 In recent months many rumors have returned to put the Atomic Heart in the spotlight, suggesting that the announcement of the release date would arrive at any moment. Now we are finally here, with the social pages of Mundfish and Focus Entertainment that have been updated by revealing a new unreleased trailer complete with the launch date of the fascinating first-person shooter.
Here we go then, Atomic Heart will see the light next February 21 2023. A fairly close date that allows us to have to be patient just a few months before entering this new virtual world. Recall that Mundfish's first work presents a crazy setting within a utopian world full of violence and mechanical automatons of all kinds. All accompanied by a world building that has been able to intrigue fans of the FPS genre since the first announcement.
With this new announcement we can add another title to the expected releases in the first months of 2023. We remind you that Atomic Heart will be released on February 21, 2023 on the following platforms: PlayStation 5, PlayStation 4, Xbox Series X|S, Xbox One and PC. Also, it must be remembered that the first work of Mundfish will also be released on day one in the Xbox Game Pass subscription service (you can also subscribe thanks to Amazon), so as to allow everyone to test this new experience firsthand.