In these hours ASUS has announced the latest news from the world of gaming peripherals branded Republic of Gamers. These innovations promise to evolve the PC gaming experience to maximize responsiveness and immersion, comfort and impact. To achieve these goals, ASUS offers a series of new ROG series accessories, which will allow gamers to be as competitive as possible in any kind of gaming session.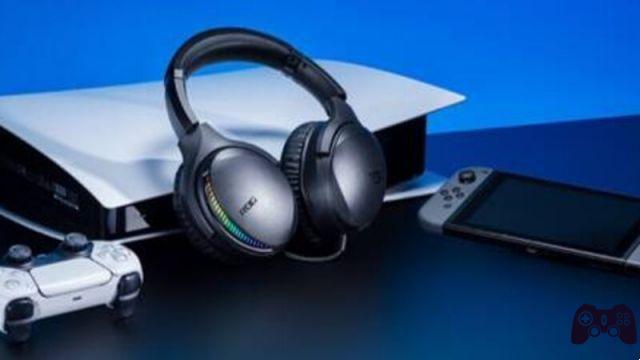 In detail, these new peripherals are mainly three, namely: le ROG Delta S Core headphones, ROG Fusion II 300 headphones and ROG Strix Flare II keyboard. Starting from the ROG Fusion II headphones, we are going to treat an enveloping headset capable of offering users advanced 7.1 virtual surround sound. They are headphones also equipped with the High resolution ESS 9280 Quad DAC technology along with ASUS AI Beamforming Microphones that feature AI-assisted noise cancellation.
But as we have seen there are not only headphones among the new ASUS ROG proposals. There ROG Strix Flare II keyboard, in fact, kicks off what is the second generation of the Strix Flare series, a series of gaming keyboards designed to offer PC gamers a whole series of innovative features that elevate and improve gameplay sessions and offer an experience of unparalleled use.
Also, the keyboard features a sound absorbing foam integrated inside the chassis, which allows to absorb noise and echoes ensuring better acoustics. While the USB 2.0 passthrough port is perfect for connecting a mouse, external drive or charging your mobile devices.
Of all these new gaming accessories, the ROG Delta S Core headset, ROG Fusion II 300 headset and ROG Strix Flare II keyboard are all available for purchase now on the ASUS eShop and ASUS Gold Stores, participating retailers. Program Powered by ASUS and main ASUS Commercial Partners at a recommended retail price of €109,99, €149,99 and €179,90 respectively.