The popular accessory manufacturer Anchor announced at the CES 2021 a new series of compatible accessories MagSafe for Apple's iPhone 12 series of smartphones. Among these we find charging docks for iPhone, AirPods and Apple Watch. Also a new one was presented Thunderbolt 4 dock for the latest laptops.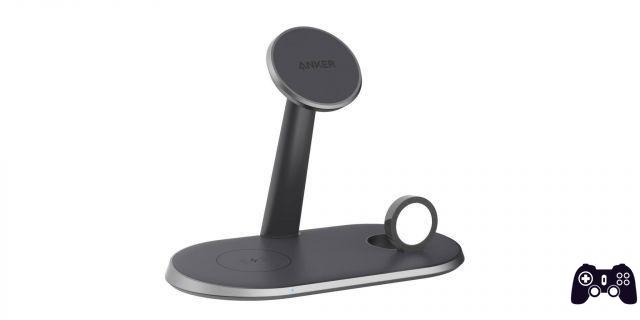 Anchor has announced the arrival of a pair of extremely interesting accessories for those who are deeply connected to the ecosystem of Apple's mobile products. The new charging station PowerWave 3-in-1 realizes the shattered dream of those who expected the elusive AirCharger from Apple, announced by the Cupertino company and never arrived on the market, proposing in a single product a solution for charging the iPhone 12 and all the main accessories.
Anker PowerWave 3-in-1 has one stand magnetico MagSafe on which to place your iPhone for recharging, while the lower part of the station is reserved for Apple Watch and to another device with charging wireless Qi. The wireless charging station is obviously for your beloved AirPods but can be safely used for other compatible products.
The other variant of this elegant and useful accessory from Anker possesses a 10.000mAh powerbank, so you never run dry, even if you plan to spend a night away from the charger. These two models will be sold to 160 and 200 dollars respectively when they will be available for purchase in March of this year.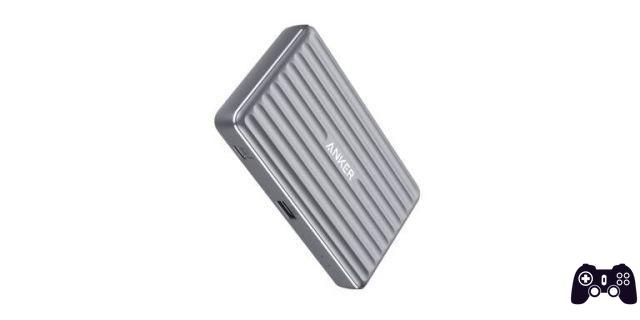 Anker has also thought about protecting the iPhone 12 product family, with a series of magnetic houses compatible with Apple's official MagSafe accessories. They will be available in a large variety of colors and will be available for purchase at the starting price of dollars 21.
It's not just the iPhone in Anker's thoughts during this CES. The company announced a dock Thunderbolt 4 which will arrive on the market in February and which will boast interesting features:
Charge laptops up to 85W
File transfer up to 40Gbps
Single display connection up to 8K @ 30Hz or dual display up to 4K @ 60Hz
The dock will prove extremely useful to those who own a latest generation laptop and want to create a workstation that can be connected to it via a single cable.
Apple iPhone 11 in 128GB version is currently on offer on Amazon at a discounted price, take a look!