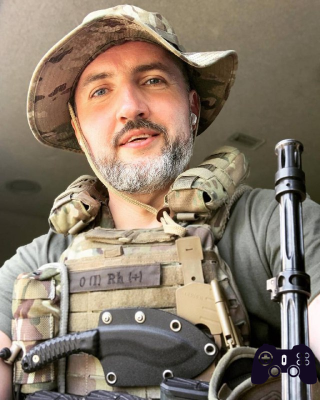 During Christmas Eve, news of the death of a developer of the STALKER series, Validimir Yezhov, has surfaced on Twitter. The report of his death emerged on the social network, from an account that monitors the news of various conflicts around the world. Yezhov died during the war in Ukraine, sparked by the Russian invasion in February 2022.
According to what was reported on the social network owned by Elon Musk, Yezhov died in battle defending his country. This is not the first death related to a development studio to occur during this war. A former developer of the Metro series, Andrii Korzinkin, also lost his life defending his country.
Yezhov had worked on several video games in his life. His development career began in 2004, when he worked on the creation of Alexander, an RTS with RPG elements dated 2004. Yezhov later also got to work on Cossacks 2, Heroes of Annihilated Empires and STALKER: Clear Sky. A respectable resume, which might have been even more extensive had the man not fallen in battle while defending his country. The death occurred on December 22, 2022 and according to some sources he may have been killed during the defense of Bachmut, a city of just 77.000 inhabitants, the unfortunate protagonist of a new Russian offensive.
It became known that one of the developers of the game S.T.A.L.K.E.R. died defending Ukraine from the Russian invasion. Vladimir "Fresh" Yezhov. pic.twitter.com/83vgYEki1t
— CHRISTMAS (@NOELreports) December 24, 2022
The war in Ukraine has led to several people, ordinary citizens, enlisting in the country's voluntary armed forces. Several professionals, even from video games, have decided to take up a rifle and try to defend their country after a quick training by the army. During these months, several development studies shared their experience regarding this situation, with Frogwares who also granted us an interview, which you can reach at this address.
Before saying goodbye, we invite you to visit our YouTube channel.