What better way to resume everyday life after the long and relaxing Easter weekend? Here is our collection of five best apps just landed on the Google Play Store!
Like every week, the MobileLabs editorial team has selected for you a collection of applications that we think you might be interested in and this week there is one that is valid for thirty. Connect to Wi-Fi, free up some space on your smartphone and get ready to download!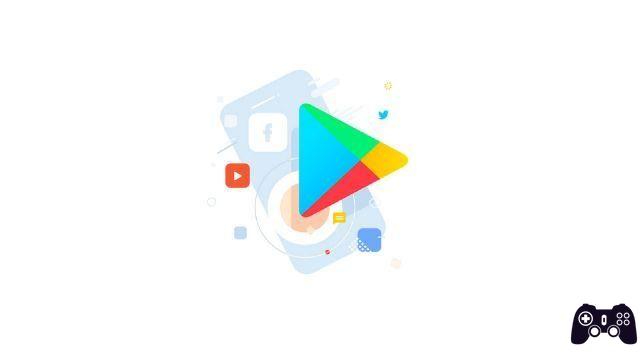 In our collection of apps that constantly reach the Google virtual store may be present completely free items, for a fee or offered for free but which include in-app purchases.
By downloading the applications it is possible, as always, to earn points in the Google Play Points program and, if you follow this section constantly, by now you should already be at a considerable level!
Stack: PDF Scanner + Document Organizer
Tired of always having to search through piles of receipts and paper documents for what you need? Do you want to get away from the old world of print media as much as possible? Stack is the new Google app that's right for you!
Developed by Google's internal incubator called Area 120, this application aims to become your favorite PDF scanner. Thanks to Stack you can scan, organize, search and save all your receipts, receipts or important documents securely and with online backup.
Scanning can be performed directly using your smartphone's camera or by importing an image from the gallery. Stack is also able to analyze documents, organize them automatically and allow you to search for the text contained in these documents that is read by the app.
For added security the documents can be protected with your fingerprint or face recognition while you will be sure not to lose them thanks to the possibility of backup to Google Drive.
The app is completely free, has no in-app purchases and does not include advertising.
Download Stack: PDF Scanner + Document Organizer from the Google Play Store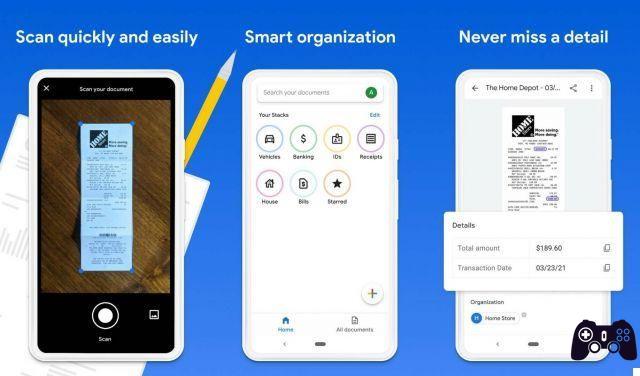 MLB Tap Sports Baseball 2021
The official Major League Baseball game is back in a whole new version!
MLB Tap Sports Baseball 2021 is finally available for download with the official teams and rosters of the American professional baseball championship.
"MLB games are coming to your smartphone with MLB Tap Sports Baseball! Create your dream team and tread the ground in the baseball league stadiums. Play nine innings and conquer glory with your team! Tap to play and hit a home run thanks to the easy-to-master controls ".
Graphically the game is not perfect but it has certainly been designed to be used on as many devices as possible, even the older ones. In-app purchases are a bit invasive, however you can safely ignore them and proceed to have fun without spending a penny.
The app is completely free but includes the presence of advertising and in-app purchases.
Download MLB Tap Sports Baseball 2021 from the Google Play Store
Panini EURO2020 stickers album
The most famous football stickers album of all time is also available in a virtual version!
Open the packages, glue the stickers and have fun completing the collection Panini EURO2020 just in time for the start of the most important football competition of the European national teams. An app that cannot be missing on the smartphone of a true football fan who wants to remember the old days when he collected real stickers.
"UEFA, Panini and Coca-Cola offer you all the fun of collecting football stickers on your mobile. Enjoy UEFA EURO 2020 by filling your album with all the players from the 24 EURO teams. Each football team participating in EURO 2020 has a dedicated page. Try to fill every page and complete your album! ".
The app is completely free, has no in-app purchases and does not include advertising but has special features for scanning promotional items.
Download Panini EURO2020 stickers album from the Google Play Store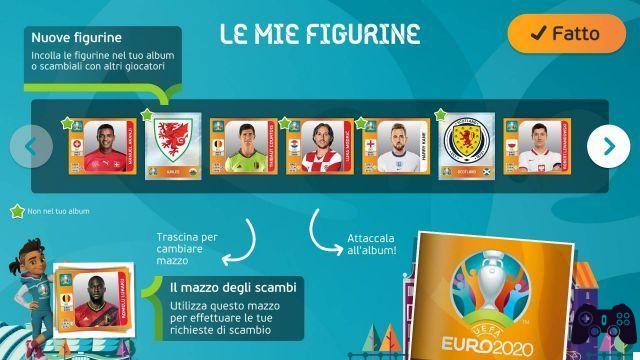 Wombo: Make your selfies sing
The funniest app I have tried in a long time.
Thanks to the magic of deepfake realized with the use of AI algorithms trained with machine learning, Wombo will be able to make your selfies sing! Have fun with your friends to interpret some of the greatest hits ever, all simply by taking a selfie and leaving the actual performance to the artificial intelligence. Laughter is guaranteed.
Wombo is available in the form of a subscription that will give you access to the hottest songs but there are also many hits available for free.
For the rest, the app is completely free but includes the presence of advertising. The privacy policy can be found on the dedicated website.
Scarica Wombo: Make your selfies sing dal Google Play Store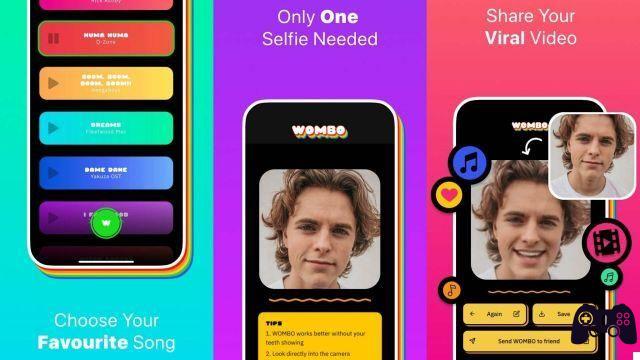 Pureya
Simple arcade games are the best choice for having fun on a smartphone, but they quickly become boring. Pureya aims to solve the problem by giving you the ability to play a different arcade game every 10 seconds, all without having to have a WiFi connection available.
Pureya is a collection of arcade minigames that change randomly every 10 seconds: 2D platformer, retro galaxy shooting, endless running, sports, vehicles, animals, pachinko ... Pureya's all-in-one minigame collection offers a truly experience one in a kind. Its dynamic difficulty guarantees an endless challenge.
The app can be purchased for the price of 3,99 €. However, the purchase includes a full version of the game including the presence of advertising and in-app purchases.
Download Pureya from the Google Play Store
The Samsung Galaxy Buds Live True Wireless (TWS) earphones are available on Amazon for just € 129,00.