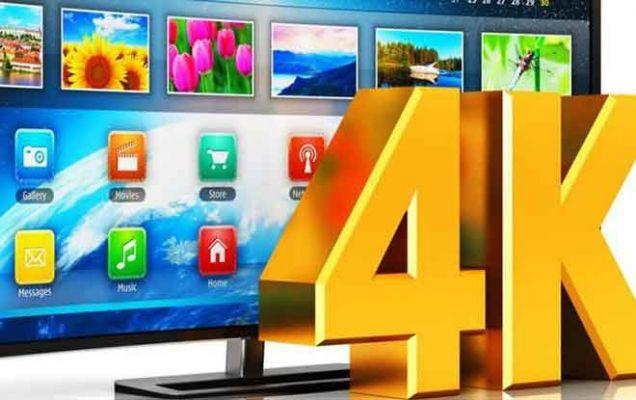 Most smartphones today play 4K video content without sweating your palms. That said, many enjoy watching 4K content on a smart TV, Mac, or desktop. This should make you wonder why Windows 10 offers a native video player, but doesn't support 4K resolution. We have selected some reliable and amazing 4K video players for Windows 10 to help you enjoy 4K content on your Windows PC.
There are several 4K video players available for the Windows platform and hardware capable (discrete or integrated GPU) to handle 4K video natively. However, finding the perfect one that fits your needs and works for most codecs is quite difficult. Of course, you don't want any adware or sketchy malware running in the background. We have tried a lot of 4K video players for Windows 10 we have selected the best 6 in this post.
1. VLC Media Player
You must have heard about this media player from us and your friends. I've been using it for six years and have never had any problems playing videos. VLC Media Player allows you to play almost all types of videos. This free, open source 4K UHD video player offers cross-platform media support and its advanced framework is capable of playing almost all popular media file formats.
It also receives frequent updates and has a large community of users. From time to time, this free movie player keeps getting new features over the air. It comes with advanced features like video and audio filters and you can add subtitles to the video. VLC has earned a reputation for being the "play all" video player. The VLC media player is available on Windows, Mac, Android and iOS.
Download VLC Media Player for Windows
2. 5KPLAYER
5KPlayer is another capable video player that can handle 4K video without any hassle. The software is free and supports MKV, MP4, AVI, WMV, M2TS and FLV file formats. And it comes with True Theater technology, which ensures that the video is played in its best quality. All the other key features like loading subtitles and changing the audio stream (different language) are also available.
5KPlayer can easily play any video you can capture from Facebook, Twitter or YouTube. You would be surprised to know that this software also runs 8K videos without a hitch. It comes with an internet radio player that allows you to play popular BBC Sport, NBC, Hotmix Radio and many more channels. Overall, if you need a player that can handle high-end video, 5K Player is the right player.
Download 5KPlayer for Windows
3. PowerDVD
PowerDVD is the indispensable companion for PCs and home entertainment systems. It is packed with unique movies, music and photo features to create an immersive visual and sound experience. PowerDVD offers the ability to enhance the user experience for 4K and HDR TV. In addition, PowerDVD for Windows can play DVDs and Blu-ray Discs to online videos and 360˚ videos. It also has VR and online playback capabilities.
PowerDVD allows you to organize all your content in one place. And it gives you on-demand access to your media library from any device or screen, wirelessly. That said, you can try PowerDVD as a free version for a 30-day trial period. After that, you can pay $ 59 for the Standard Edition and $ 69 (regular price $ 99) for the Ultra Edition to use it without limitations.
Download PowerDVD for Windows
4. KMPlayer
KMPlayer is a functional video player with a great customizable interface, which makes the UX easy to use. KM Player is a freeware that supports all the most popular video formats out there. KMPlayer offers high-quality video viewing in a user-friendly environment, so the video viewing experience is pleasant and hassle-free.
You can access videos from internal and external sources such as hard drives. One of the best features of KMPlayer is the ability to download and play videos directly from YouTube. Go ahead, try it out and see if it fits your use case.
Download KMPlayer for Windows
5. Player DivX
DivX is free to download and provides everything you need to enjoy high quality digital video on your computers. You can play, create and stream 4K video, including HEVC up to UHD resolution.
You can allow DivX software to sync videos from Google Drive and Dropbox. You can also stream videos to a Roku device using the built-in "Streaming" feature. With DivX Player, users can enjoy .avi, .mkv and more on their TV as well.
Download DivX Player for Windows
6. PoTPlayer
PotPlayer is an excellent choice for playing music and videos on your PC. Although many people prefer to stream videos and music, poor internet connectivity can cause problems. PotPlayer for Windows allows you to listen to music and watch videos stored locally on your PC during such times. With support for a wide range of file types, it's a great choice for PC users.
PotPlayer for PC is compatible with several formats and codecs. Besides, it provides you with many effects and filters to enhance the look of the video clips. Last but not least, the interface can be customized with different skins, in case you are not a fan of the default "dark" look.
In addition to the media player, the software includes an easy-to-use screen recorder, which supports live streaming. With built-in video editing tools, PotPlayer allows you to sharpen or blur the image, rotate, warp, adjust levels or reduce noise to ensure your video clips are attractive.
Download PotPlayer for Windows
Which of these will you use?
With any of the apps listed above, you can enjoy 4K video on Windows 10, considering your system supports it. Most people are fine with VLC, but it sometimes causes problems or hiccups. What's your favorite 4K video player on Windows?
Further Reading:
This is how the Samsung Galaxy A50 fingerprint reader works
How to prevent Microsoft Edge from opening PDF on Windows 10
Best IPTV program for Windows PC [2022]
How to convert MP4 to MP3 using VLC, Windows Media Player, iTunes
The best video converters for Windows, Mac and online