A few weeks ago we broke up with the promise to come back very soon to talk about news coming to Xbox Game Pass in October. Thanks to the Microsoft subscription service, the month of October is also emerging as one of the richest and most varied for players, so much so that the new arrivals expected for this second half of the month are once again numerous and of high quality. But let's not get lost in useless preambles and let's dive into the discovery of the upcoming news.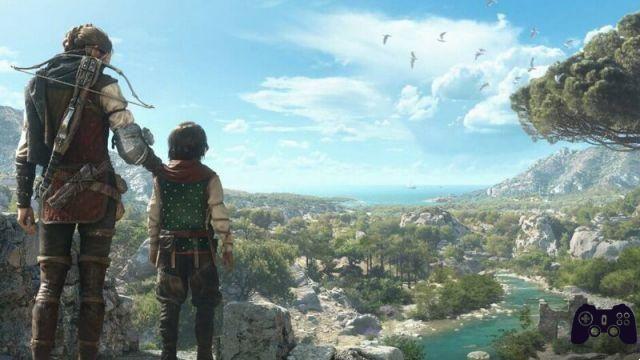 Let's start by quoting A Plague Tale Requeim, the new game by Asobo Studio which is available on Xbox Game Pass (you can also subscribe thanks to Amazon) starting today. Like its predecessor A Plague Tale Innocence, we find the brothers Amicia and Hugo intent on experiencing a series of misadventures in a very cruel medieval France divided between real and fantasy elements. But Asobo's new work is just a sweet appetizer to a whole host of other great experiences not to be missed.
One of the most beloved and influential JRPGs of recent years is also arriving on Xbox Game Pass. It is of course about 5 person, with the Atlus title that will make its debut in the Microsoft service catalog in its royal version. In this edition, players will be able to enjoy the definitive experience by living the adventures of the Phantom Thieves with several hours of new content compared to the basic version of the game.
here to clear up rumors that these games are coming soon.
the rumors are truehttps://t.co/5iGcH7EhtL pic.twitter.com/yO3F4ejZlo
— Xbox Game Pass (@XboxGamePass) October 18, 2022
Now let's see in detail all the games coming to Xbox Game Pass with their respective release dates:
A Plague Tale Requiem: Out today on console, PC and the cloud
Amnesia Collection: From October 20 on consoles, PC and cloud
Amnesia Rebirth: October 20 on console, PC and cloud
Soma: October 20 on console, PC and cloud
Phantom Abyss: October 20 on console, PC and cloud
Persona 5 Royal: October 21 on console, PC and cloud
Frog Detective The Entire Mystery: dal 27 ottobre su PC
Gunfire Reborn: October 27 on console, PC and cloud
Signalis: from October 27 on console, PC and cloud