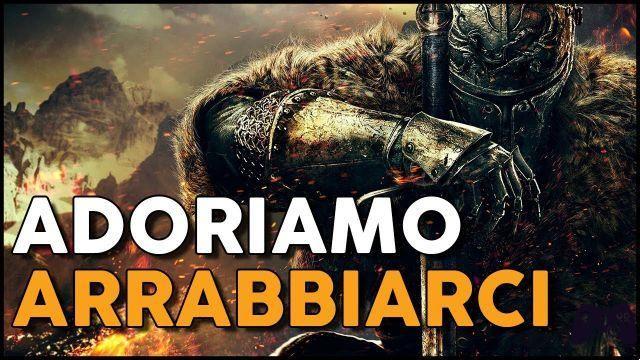 There is no doubt that among the titles released throughout 2022 Elden Ring is one of the most loved and best remembered. The From Software-branded title has been able to be loved by a large group of enthusiasts, and yesterday it took home the coveted award for Ultimate Game of the Year in the Golden Joystick Awards. To celebrate this welcome recognition, Hidetaka Miyazaki of From Software wanted to release an official statement that it also talks about the future of study.
The recent statements made by Miyazaki came after the Elden Ring award ceremony, where the one who currently holds the role of president of From Software said he was very grateful for having received such a prestigious award. Immediately afterwards, however, Miyazaki underlined that it seemed strange to him to have to talk about the future of his studio after such an award ceremony, but despite this he wanted to unbutton a little about what we should expect from the team.
"As a final message to our players, it feels strange to say this when I receive such a prestigious award, but we intend to continue making more and more interesting games, so I hope you can continue to keep high the expectations you have of us going forward" , this is what the well-known and highly appreciated game director of Elden Ring (you can buy it on Amazon) said after the acclaimed title took home several Golden Joystick Awards.
These are still too smoky words to better understand what the next From Software game will be, but according to what Miyazaki said it seems that the talented Japanese team wants keep the qualitative bar of its productions quite high even in the near future.
Before saying goodbye, we advise you to visit our YouTube channel, where you can find videos dedicated to the gaming world at 360 degrees.