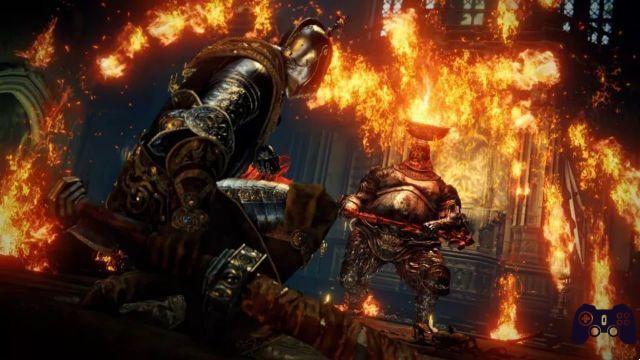 Finding an original way to deal with Elden Ring (which you can buy on Amazon) is now complex. Fans, between speedruns, mods and all kinds of absurd feats and perseverance, have completed FromSoftware's game in every possible way. However, one gamer has accomplished something that required an enormous amount of time and effort. Although the game offers an immense list of weapons, in fact, a user has decided to ignore it completely and challenge some of the most powerful enemies in the game with only the help of his fists.
I have done the unthinkable – Godskin Duo has now been killed using only bare fists for damage. Another 5.5 hour fight.
I wasn't even sure if this was going to be possible lol pic.twitter.com/4ljAixGALl
— GinoMachino (@GinoMachino) October 6, 2022
The Twitter user GinoMachino, in fact, has published a very short clip to celebrate his feat. The fan has decided to challenge the Duo Sacriderma even with his bare hands. This is one of the most complex bossfights in Elden Ring and many players already have enormous difficulties in completing it with all the weapons and upgrades available. In the short video posted, however, we see the user roll out the Duo using a block and counterattack combo.
Thanks to the parry, in fact, GinoMachino manages to inflict considerable damage on the boss until he is defeated. The entire enterprise took the player five and a half hours of battle. To be precise, thanks to a timer inserted in the upper part of the screen, we can see that the total time taken is 5 hours and 26 minutes. Furthermore, as we can read in the tweet accompanying the video, the author of the gameplay himself was not sure that the developers had foreseen that something like this was possible. However, GinoMachino is not new to this kind of business.
Taking a quick look at his Twitter account, in fact, we can find many other similar videos. The player has begun to challenge virtually every boss in Elden Ring using the same rules. With only the aid of his fists, GinoMachino who defines himself as a mediocre player, has already defeated many of the most formidable enemies of FromSoftware's latest work.