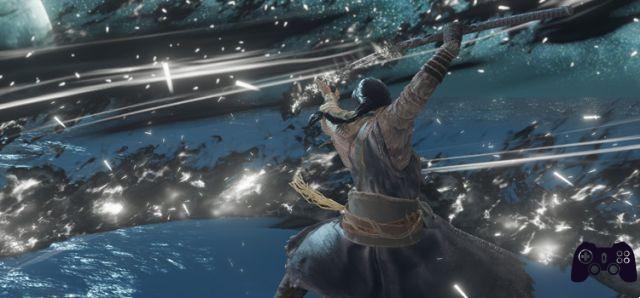 After being released several months ago, there has been a lot of talk about Elden Ring lately. The latest work by From Software has given the community of enthusiasts a lot to discuss. On the other hand, we are talking about one of the largest and most content-rich games that the team led by Hidetaka Miyazaki has ever made. Precisely because of its extreme expansion, fans of this game never get tired of enjoying new content, and in this one modders have always had a very important role and appreciated.
We have already dealt with many mods for Elden Ring (you can buy the game on Amazon) in the past, but the content created by the modder known on the net as The Roaring Forge is truly special. It is a very simple but high quality addition, given that we are talking about a single weapon and not about mods that aim to upset the game. The weapon in question is a dual one and consists of two fans named Tempest and Thundercrash.
The name of the mod derives from the two fans which, as you can also see from this video, have a wonderful design. As the modder himself explains, this dual weapon goes to replace hooked claws already present in Elden Ring and consequently they go to resume their respective moveset. Furthermore, the two fans can be used both in pairs, as shown in the video and in the images that circulate on the net, but also individually.
In short, once again we are faced with fan-made content of the highest quality, and if everything has been able to meet your tastes and your curiosity, know that you can download this mod directly from the site Nexus Mod to this address. To install it correctly on Elden Ring, just follow the simple instructions you find on the mod download page.
Before saying goodbye, we advise you to visit our YouTube channel, where you can find videos dedicated to the gaming world at 360 degrees.