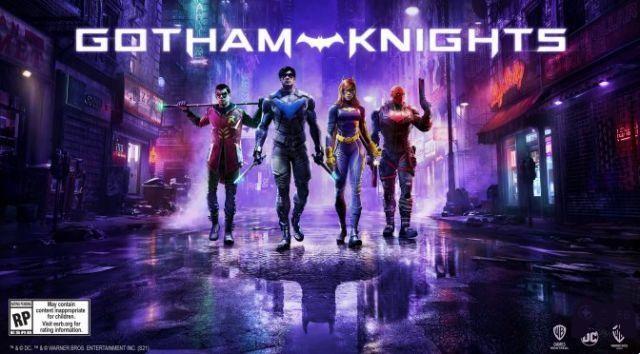 Even if the launch of Gotham Knights it wasn't the best, it seems that the fans are still working hard with the new WB Games Montreal home title, confirming a tradition in the sector that seems to never go out over the ages. We are talking about the so-called "nude mods" through which players they strip the protagonists of their favorite games.
According to DsoGaming recently reported, neither Gotham Knights has escaped this particular dynamic, sharing the recent work of NexusMods, a specialized site where it is also possible to trace many other "impertinent transformations" made by enthusiasts also on the clothes and physical appearance of the various characters.
In "nude mode" di Gotham Knights, however, was mainly applied to three of the protagonists present in the video game roaster: Nightwing, Redhood (Red Hood from us) and Batgirl, reporting that the work in modeling each of them started from all-new polygonal models, then smoothed so as to obtain detailed full nudes. This sculptural work aligned itself with other parallel interventions mainly focused on "sexy clothes".
As anticipated also in the second paragraph, all the mods currently available for Gotham Knights are present within NexusMods, collecting modifications of all kinds: linked to the eyes of the characters, to their hair, to their appearance in general and to the possibility of transforming them into the protagonists of other video games. The "naked" mod is also obviously in the catalog, available for download only for the adult players.
The need to transform one's heroes, perhaps trying to make them more similar to their comic book counterparts, or simply for fun, has been a consolidated dynamic for years, also observed in video games prior to this one. It is therefore no wonder that such works become available almost immediately in the mod field. Advising you to take a look at the aforementioned portal, we look forward to new details regarding it Gotham Knights.