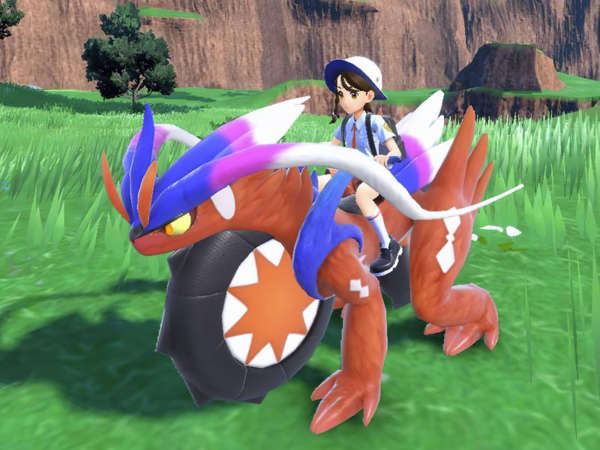 Only a few days have passed since the launch of Pokémon Scarlet and Violet (here is our complete guide), and the community, which has always been very fond of the saga, has clearly divided more than ever on these ninth generation Pokémon games. One of the harshest criticisms of the two games is directed at the technical sector, which never as in this case, has allowed the two titles to show the side on some very questionable issues.
Now, to stem these problems, the enthusiasts themselves are thinking about it, many of whom said they were hurt by the technical scarcity of Pokémon Scarlet and Violet. According to what has appeared on Twitter in these hours, one of the fans of the franchise has tried to make a mod for the new Pokémon games so as to make it possible play it with a framerate of 60 FPS. Obviously this is a fan-made mod, but the final result is still sensational.
The two games run on Nintendo Switch at a framerate of 30 FPS, but it must be said that on several occasions the framerate it also drops drastically. Precisely because of these problems, unfortunately very evident, the mod that has appeared on Twitter in these hours shows us an incredibly fluid Pokémon Scarlet and Violet and which, at times, almost seems to be facing a videogame experience of a completely different type .
60FPS MOD for Pokemon Scarlet! pic.twitter.com/2jQwCB91uS
— theboy181 (@theboy181) November 27, 2022
This is not the first mod for the new Pokémon Scarlet and Violet (you can buy them on Amazon) that was made in the early days of the titles. For example, there are those who have decided to create a mod to cut the song created by Ed Sheeran from the game. In addition to the mods, however, the pair of Pokémon games are on the lips of many due to a series of hilarious bugs to say the least.
Before saying goodbye, we advise you to visit our YouTube channel, where you can find videos dedicated to the gaming world at 360 degrees.