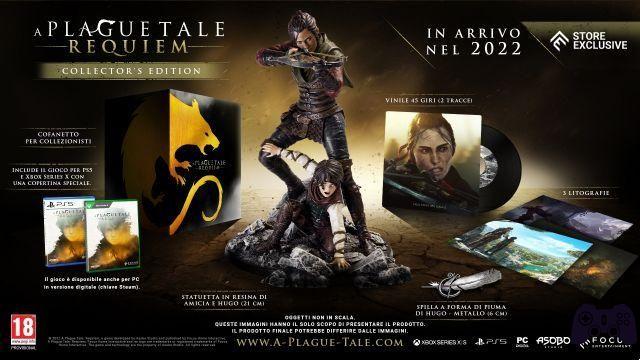 The launch of A Plague Tale: Requiem is getting closer and Asobo Studio is showing more and more content from the game. In fact, just a few days ago, we read an interview with the team explaining the benefits of development on PlayStation 5. However, one of the most interesting novelties of the new chapter of this series is given by the weapons granted by the developers to Amicia.
In fact, the protagonist of the game sports a new and sparkling crossbow that Asobo Studio has decided to show in a short gameplay video. In just under a minute, in fact, we can see how versatile this weapon is and the different ways we can use it during our adventure. In fact, if you thought that having a crossbow simply involves shooting bolts at the throat of distant enemies, A Plague Tale: Requiem (which you can pre-order on Amazon) will definitely make you think again.
The weapon, as can be seen in the video released by the development team, has various uses both in battle and in the exploration phase. In addition to different fire modes that will allow us to shoot incendiary or normal bolts and to focus our aim on the targets, the crossbow in A Plague Tale: Requiem also brings some advantages during gameplay. In fact, two clips in the video show Amicia using the weapon to throw a rope that gets stuck on a wooden platform. By pulling the rope, the girl manages to bring down the platform and open a passage to climb.
Although it is a short video, this gameplay of A Plague Tale: Requiem really offers many insights into combat and exploration within the game. Obviously, we assume that Asobo Studio has still kept a few tricks up its sleeve and has not revealed all the possibilities offered by the crossbow. Therefore, it is possible that in the final version of the game, arriving on October 18, 2022, we will have even greater freedom of maneuver in using this tool.