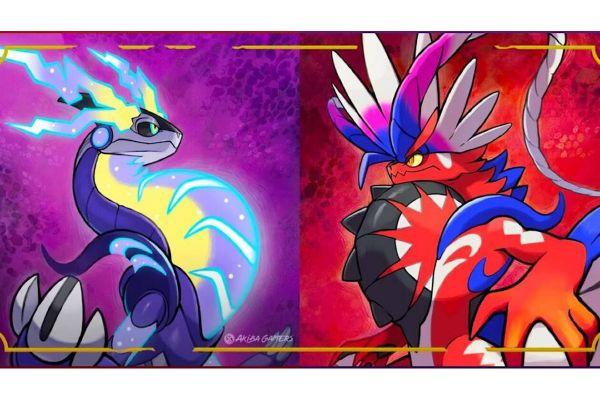 In recent days there has been a lot of talk about the new Pokémon Scarlet and Violet, both in positive terms, but also in very negative terms. The community, which has always been very fond of the Game Freak franchise, is beginning to divide more and more clearly with each iteration of the franchise, but with the new Scarlet and Violet the division is stronger than in the past. Despite the many criticisms, however, the ninth generation Pokémon games are anything but a flop and they sold very well in a very short time.
The first official sales data speak clearly, which underline how Pokémon Scarlet and Violet (you can buy them on Amazon) have managed to break a record in just three days after launch. Not only have the new Pokémon games managed to sell the beauty of 10 millions of copies worldwide in three days, but they also became the only games that managed to achieve this kind of result on a Nintendo console.
Before Pokémon Scarlet and Violet no one had been able to sell so many copies in such a short time on a Nintendo platform. These data say a lot about how, despite the many and harsh criticisms from many enthusiasts, there are still many players who want to get lost in these virtual worlds full of collectible creatures all to be discovered and, precisely, collected.
However, this does not justify a technical sector present in the two games that is very lacking, and also i multiple bugs, some of them quite wacky and funny, leave a not so pleasant mark on the new iterations of the Game Freak saga. The positive numbers in sales remain, as do the various issues. In short, probably never before in the series should we seek the truth about these titles in the middle.
Before saying goodbye, we advise you to visit our YouTube channel, where you can find videos dedicated to the gaming world at 360 degrees.