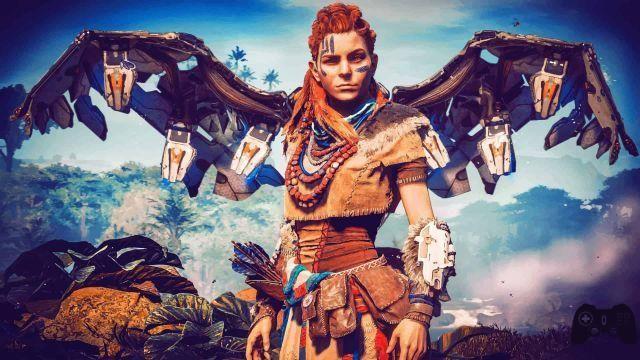 Aloy - Face rework, a mod just released for Horizon Zero Dawn, has the sole task of modifying Aloy's face in order to make it more harmonious and cared for. Away with freckles: they make your face dirty. It must be clear and smooth, without néi, chicken pox scars, and expression lines around the eyes. The nose must be smaller, more graceful.
Higher cheekbones, thinner cheeks. The square and chubby face is not sexy. Also get rid of that slight white hair above the lip and on the sides of the face. It doesn't matter Aloy if you are a warrior, if you grew up in a dystopian world, disowned by your people. It matters little if you saved this world, it doesn't matter if you have courage, if you are strong, if you are one of the rare non-stereotyped positive female models in the gaming world. If you do not also fall within the aesthetic standards of our society then you have no value.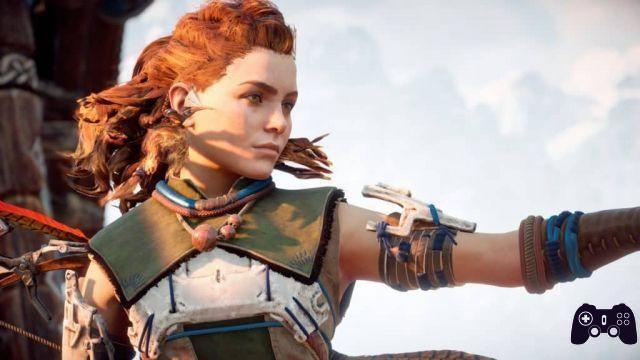 One of the promotional images of the mod
We are not new to aesthetic criticism of female characters. Jill from Resident Evil 3 remake is ugly, Tifa from Final Fantasy VII remake has too small breasts, Abby from The last of us 2 is completely wrong because she is too muscular and masculine. The list could go on for pages and pages.
Luckily there are mods that fix these women.
Fortunately, there are mods that allow us not to see those disgusting flaws, because they are unacceptable.
Luckily there are mods that bend those characters to our taste.
Because we gamers don't have to be forced to look at those flaws. Those flaws women they shouldn't have them, and if they have them they should cover them up, be ashamed of them, or at least go out of their way to show they want to remedy them. Because that's right.
This mod is wrong in many ways, two in particular.
The authorship
Within a work - whether this is a video game, a painting, a film, a book etc ... - every element, from the smallest to the most evident, it has its own function and importance. Every detail is inserted according to the message that the author wants to convey to those who benefit from his creation. Each feature is therefore transformed into language. If you go to modify these details, the language changes, and with it the message. Each expression is so delicate, so rich in nuances, that it doesn't take much for what the author wants to express to be distorted and lost.
Changing the appearance of a character is to undermine the message of the work.
Aloy thus loses his individuality. It becomes an indefinite, generic, plastic model. It loses those "defects", those characteristics that make it a real individual, which tell how she experiences her body, her being in relation to the world around her. And so it's hard to look at it and not feel alienated. This is not what the authors wanted, and this is violence towards their work and what they have created. An oppressive mechanic
It's fine to have your own aesthetic tastes. It is less good to impose them.
"But I only apply these changes to my game, I don't impose them on others as well." Yeah, but you force them on Aloy. Then, why did you feel the need to apply these changes? Why is Aloy not enough for you? Why do you think it should be fixed?
In art we find ourselves, it is an expression of us. So what does this Aloy say about you that you have modified? Aloy becomes a mere fetish in your eyes. She is a woman, so you recognize aesthetics as the only value in her. If a woman is not as feminine as you say, if a woman is not as beautiful as you think she should be, if a woman does not pay attention to her physical appearance, then that woman is not.
Aloy's only function for you is to please you. If it doesn't, then it's useless, or meaningless.
Aloy is an independent, strong, capable woman, and she doesn't look good on you. You want to feel powerful, so she has to bow to you.
Yes, women have hair, wrinkles, dark circles, spots on their skin, but it's their job to remedy that, right? It is in their nature as women. They must be feminine, and femininity is a millennial concept that cannot be changed.
But what is femininity?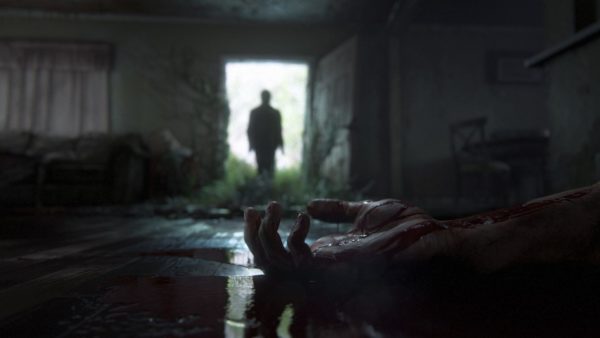 To learn more:
All you need to know about The Last of Us Part II
In ancient times, female deities were described with lots of different features (especially physical), and each expressed in a different way what could be femininity. Over the centuries, and especially during the 800th and 900th centuries, femininity becomes something specific to which today we must adapt. A certain way of dressing, of behaving, of speaking, of walking, of placing oneself in the world.
It is a model that harasses, tortures, makes you feel constantly inadequate. One feels wrong, dirty, defective, unworthy to show oneself, to talk about one's body, one's emotions and one's thoughts. It is a constant hiding, or having to justify oneself. You have to run to the remedies for every "defect", because they teach you that your appearance as a woman is a value, the most important. Without this value you are not a woman, you are something else.
In her book The myth of beauty, Naomi Wolf investigates the myth of beauty, of which the concept of femininity is a key component.
"The myth of beauty flourishes when material constraints on women are relaxed."
Naomi Wolf
Therefore, when a woman tries to free herself from impositions, when she tries to break away from these models, when she tries to be herself and to self-determine, she is constantly reminded that "she must be careful not to lose her femininity, because this is the only thing to have value".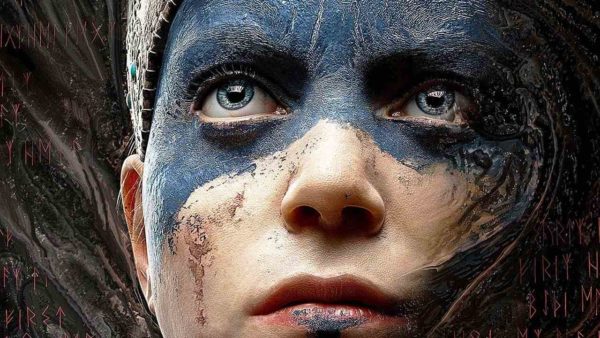 To learn more:
Video games and International Women's Day, a word to our gamers
You who apply this mod, who cannot consider women beyond these preconceptions, you are perfectly applying the myth of beauty. You are engaging in behavior patriarchal and oppressive. A behavior that you don't even realize is oppressive even towards you. Yes, because if you establish a concept of femininity and impose on women a determined aesthetic canon, behavior etc ... at the same time - by denial - you are outlining the ideal of masculinity, caging yourself in social claims that, without realizing it, you have fed. Claims that want you with a certain physique, a certain behavior, which already define what you are, without giving you the possibility of replication.
They are all artificial cages, built and strengthened over time. But, in fact, they are artificial. They can and should be dismantled.