Yesterday evening was special and unforgettable for fans of horror games and especially Silent Hill. After years of insistent rumors Konami has finally spilled the beans officially by revealing a handful of new projects related to the horror series. The highlight was the remake of Silent Hill 2, a chapter that is considered by fans to be the most important not only for the saga, but also one of the best horror games ever.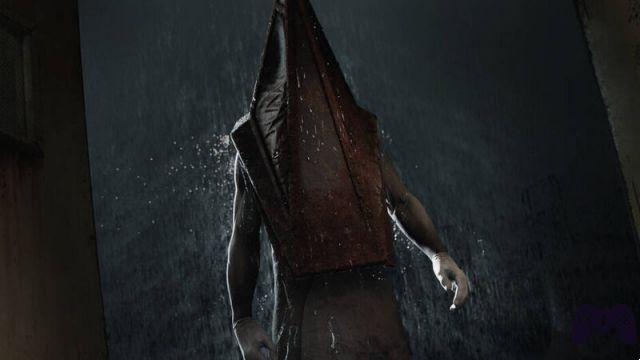 The weight of the return of such an important game rests on the shoulders of Bloober Team, but the Polish team is not alone in bringing this great classic back to life, since personalities who gave life to the original game revolve around the remake, such as game designer Masahiro Ito and composer Akira Yamaoka. Now, while little is known about the remake of Silent Hill 2, the Steam page of the game allows us to know one number of very important details for those who want to play this remake on PC.
Let's talk about the system requirements that will allow you to play the Silent Hill 2 remake on PC. Specifically, both the minimum and the recommended requirements have been published, and especially in the latter it is possible to notice an important advice on the operating system required to run the remake. Specifically to play the new Bloober title in full HD, 60 FPS and with medium settings it is Windows 11 operating system is recommended.
Let's see together and in detail the requirements of Silent Hill 2 that have appeared in these hours on Steam.
Minimum requirements
Operating system: Windows 10 x64
Processor: Intel Core i5-8400 | AMD Ryzen 3 3300X
Memory: 12 GB of RAM
Scheda video: AMD Radeon RX 5700 / NVIDIA GeForce GTX 1080
DirectX: 12 version
Free space: 50GB
Recommended requirements
Operating system: Windows 11 x64
Processore: Intel Core i7-8700K | AMD Ryzen 5 3600X
Memory: 16 GB of RAM
Scheda video: NVIDIA GeForce 2080RTX or AMD Radeon 6800XT
DirectX: 12 version
Free space: 50GB
At the moment this is what we know new about Bloober Team's Silent Hill 2 remake. Still no launch window on the horizon, but we are sure that in the coming months the game will show itself again.