As gamers move into a new generation, they always hope for one thing: higher resolution and maximum frame-rates, and state-of-the-art gaming performance. This is not always the case and, especially in the current generation of consoles, Sony and Microsoft users have often complained about the final quality of their video games. The question then is: How do PS5 games run?
In this article of ours we want to give an answer based on the information available up to now. We will indicate for each PS5 game the following characteristics:
Maximum resolution
fps in single player offline (if the mode is included)
fps in online multiplayer (if the mode is included)
Presence of Ray Tracing
Freedom to choose between a 60 fps and a 120 fps mode
It's clear that the PS5 game information included here is currently partial; moreover, it is not possible to test the individual titles by hand, for now, and to verify if they actually reach the resolution / frame rate promised by the developers. We will continue to update this article over time, to always keep you updated on the subject.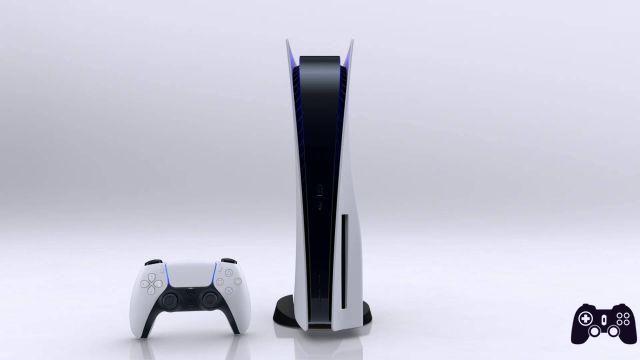 PS5: how do games run? | Complete list
So let's see, in a handy table, the various PS5 games already announced and all the official information shared by the related developers on resolution, frame rate and ray tracing.
| | | | | | |
| --- | --- | --- | --- | --- | --- |
| Game | Resolution | fps Single Player | fps Multiplayer | Ray Tracing | 60/120fps mode |
| Assassin's Creed Odyssey | 4K | 60 fps | DO NOT | DO NOT | DO NOT |
| Assassin's Creed Valhalla | 4K | 30 fps | - | DO NOT | SI |
| Assassin's Creed Origins | 4K | 60 fps | - | DO NOT | DO NOT |
| A Plague Tale Innocence | 4K | 60 fps | - | DO NOT | DO NOT |
| The Plague Tale Requiem | 2K | 30 fps | - | DO NOT | DO NOT |
| Astro's Playroom | 4K | 60 fps | - | DO NOT | DO NOT |
| Atomic Heart | TBA | TBA | TBA | TBA | TBA |
| Balan wonderworld | 4K | 60 fps | - | DO NOT | DO NOT |
| Battlefield 2042 | 4K | - | 60 fps | DO NOT | DO NOT |
| bugsnax | 4K | 60 fps | - | DO NOT | DO NOT |
| Call of Duty Modern Warfare II | 4K | 60 fps | 60 fps | DO NOT | DO NOT |
| Call of Duty Black Ops Cold War | 4K | 60 | 120 fps | SI | SI |
| Call of duty vanguard | 4K | 60 fps | 60 fps | DO NOT | SI |
| chivalry 2 | 4K | - | 60 fps | DO NOT | DO NOT |
| Chorus | 4K | 60 fps | - | YUP | DO NOT |
| Controller Ultimate Edition | 4K | 30 fps | DO NOT | SI | SI |
| Crash Bandicoot 4 | 4K | 60 fps | - | DO NOT | DO NOT |
| cyberpunk 2077 | 4K | 30 fps | - | YES (ON YOUR CHOICE) | SI |
| Deathloop | 4K | 60 fps | - | DO NOT | DO NOT |
| Death Stranding Director's Cut | 4K | 60 fps | 60 fps | DO NOT | DO NOT |
| Demon's Souls | 4K | 30 fps | 30 fps | DO NOT | SI |
| Destiny 2 | 4K | - | 60 fps | DO NOT | YES (only in the Crucible) |
| All Stars Destruction | 4K | 60 fps | 60 fps | DO NOT | DO NOT |
| Dirt 5 | 4K | 60 fps | 60 fps | DO NOT | YUP |
| DOOM Eternal | 4K | 60 fps | 60 fps | SI | SI |
| Dying Light 2 | 4K | 30 fps | 30 fps | DO NOT | SI |
| Elden Ring | 4K | 30 fps | 30 fps | DO NOT | SI |
| F1 2021 | 4K | 60 fps | 60 fps | YES (Garage only) | SI |
| F1 2022 | 4K | 60 fps | 60 fps | DO NOT | SI |
| Far Cry 6 | 4K | 60 fps | - | DO NOT | DO NOT |
| FIFA 23 coins | 4K | 60 fps | 60 fps | DO NOT | DO NOT |
| Final Fantasy VII Intergrade | 4K | 60 fps | - | DO NOT | DO NOT |
| Final Fantasy XVI | TBA | TBA | TBA | TBA | TBA |
| Fortnite | 4K | 60 fps | 60 fps | DO NOT | SI |
| forspoken | TBA | TBA | TBA | TBA | TBA |
| Ghost of Tsushima Director's Cut | 4K | 60 fps | 60 fps | DO NOT | DO NOT |
| GhostWire: Tokyo | 4K | 30 fps | - | YES (ON YOUR CHOICE) | SI |
| God of war ragnarok | 4K | 30 fps | - | DO NOT | SI |
| Gotham Knights | 4K | 30 fps | 30 fps | DO NOT | DO NOT |
| Grand Theft Auto V | 4K | 30 fps | 30 fps | SI | SI |
| GreedFall | 4K | 30 fps | - | DO NOT | SI |
| Godfall | 4K | - | 60 fps | YUP | DO NOT |
| Gothic | TBA | TBA | TBA | TBA | TBA |
| Gran Turismo 7 | 4K | 60 fps | 60 fps | SÌ (SOLO REPLAY and PHOTOMODE) | DO NOT |
| Port | 4K | 60 fps | DO NOT | DO NOT | DO NOT |
| Heavenly Bodies | TBA | TBA | TBA | TBA | TBA |
| Hitman 3 | 4K | 60 fps | - | DO NOT | DO NOT |
| Horizon II Forbidden West | 4K | 30 fps | - | DO NOT | SI |
| Fenyx Rising Immortals | 4K | 30 fps | - | DO NOT | SI |
| JETT: The Far Shore | 4K | 60 fps | - | DO NOT | DO NOT |
| Kena: Bridge of Spirits | 4K | 30 fps | - | DO NOT | SI |
| Little devil inside | TBA | TBA | TBA | TBA | TBA |
| Marvel's Avengers | 4K | 30 fps | 30 fps | DO NOT | SI |
| Marvel's Guardians of the Galaxy | 4K | 30 fps | - | DO NOT | SI |
| Marvel's Spider-Man Remastered | 4K | 30 fps | - | SI | SI |
| Marvel's Spider-Man Miles Morales | 4K | 30 fps | - | YUP | SI |
| Metal: Hellsinger | 4K | 60 fps | - | DO NOT | DO NOT |
| NBA 2K22 | 4K | 60 fps | 60 fps | DO NOT | DO NOT |
| Observer: System Redux | 4K | 60 fps | - | YUP | DO NOT |
| Oddworld soulstorm | 4K | 60 fps | - | DO NOT | DO NOT |
| Orphan of the Machine | 4K | 60 fps | - | DO NOT | DO NOT |
| Outriders | 4K | 60 fps | 60 fps | DO NOT | DO NOT |
| Overcooked: All You Can Eat | 4K | 60 fps | 60 fps | DO NOT | DO NOT |
| Planet Coaster: Console Edition | 4K | 60 fps | - | DO NOT | DO NOT |
| Pragmatic | TBA | TBA | TBA | YUP | TBA |
| Quantum error | 4K | 60 fps | - | YUP | DO NOT |
| Ratchet & Clank Rift Apart | 4K | 30 fps | - | YUP | SI |
| recompile | TBA | TBA | TBA | TBA | TBA |
| Resident evil village | 4K | 60 fps | - | SI | DO NOT |
| Return of Monkey Island | 4K | 60 fps | - | DO NOT | DO NOT |
| return | 4K | 60 fps | - | SI | DO NOT |
| Riders republic | 4K | 60 fps | 60 fps | DO NOT | DO NOT |
| Sackboy The Big Adventure | 4K | 60 fps | - | DO NOT | DO NOT |
| Scarlet nexus | 4K | 60 fps | - | DO NOT | DO NOT |
| Stray | TBA | TBA | TBA | TBA | TBA |
| The Elder Scrolls Online | 4K | - | 60 fps | DO NOT | DO NOT |
| The Elder Scrolls V: Skyrim Anniversary Edition | 4K | 60 fps | - | DO NOT | DO NOT |
| The Last of Us Part I | 4K | 60 fps | - | DO NOT | DO NOT |
| The Last Of Us Part II | 4K | 60 fps | - | DO NOT | DO NOT |
| The Lord of the Rings: Gollum | TBA | TBA | TBA | TBA | TBA |
| The Pathless | 4K | 60 fps | - | DO NOT | DO NOT |
| Tom clancy's rainbow six quarantine | 4K | - | 120 fps | TBA | TBA |
| Tom Clancy's Rainbow Six Siege | 4K | - | 120 fps | DO NOT | DO NOT |
| Tribes of midgard | TBA | TBA | TBA | TBA | TBA |
| Ultimate Fishing Simulator 2 | TBA | TBA | TBA | TBA | TBA |
| Uncharted Legacy Collection | 4K | 30 fps | - | DO NOT | SI |
| Vampire: The Masquerade—Bloodlines 2 | 4K | TBA | TBA | TBA | TBA |
| Vampire: The Masquerade—Swansong | TBA | TBA | TBA | TBA | TBA |
| Warframe | 4K | 60 fps | 60 fps | DO NOT | DO NOT |
| Warhammer: Chaosbane | TBA | TBA | TBA | TBA | TBA |
| Watch Dogs: Legion | 4K | 30 fps | - | YUP | SI |
| Wreckfest | 4K | 60 fps | 60 fps | DO NOT | DO NOT |
| WRC 9 | 4K | 60 fps | 60 fps | TBA | TBA |
| Yakuza Like a Dragon | 4K | 30 fps | - | DO NOT | SI |