For those who love the FPS genre, Half-Life and DOOM are two of the essential sagas. Both franchises have played an important role in revolutionizing the genre and making it even more popular, so much so that a large and very loyal fan base has been created around them. Now, thanks to the work of a modder, it is possible to play a version of the Valve-branded FPS that incorporates in all respects the style of the classic chapters of DOOM.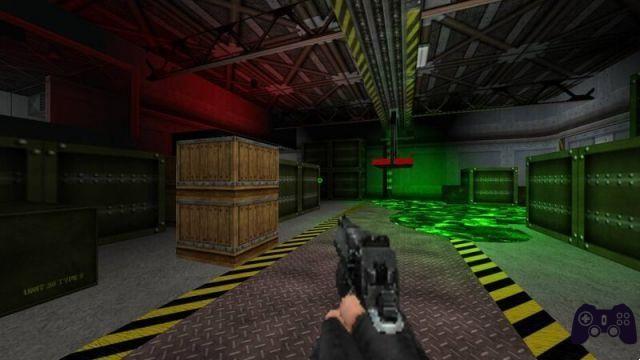 The mod in question is called Half-Life Another Story, and is based on repurposing the Opposing Force expansion for the first chapter of the late 90s in an unprecedented way. All the narrative part remains of this expansion, which sees players put themselves in the shoes of soldier Shepard of the HECU unit, but the whole graphic aspect of this experience changes. The modder, in fact, has decided to remodel this expansion, transforming it into a title with a visual aspect that refers to the first chapters of the DOOM saga (you can buy Eternal on Amazon).
Precisely for this Half-Life Another Story is one mod that runs on Doom 2. Every element of this fan-made production has been revised and redone; from guns to enemies and even the environments have been completely transformed to give you the feeling that you are playing the original expansion of the first Half-Life but on DOOM. Accompanying this brutal mod is also a gameplay video showing the whole thing in an alpha stage.
Although the mod will still have to be revised on some elements, the modder has left it available to everyone. If you are great lovers of this kind of old school FPS know that you can download Half-Life Another Story comfortably from the page dedicated to the mod on the Moddb site. The idea of mixing two of the genre's most seminal first-person shooters it's nothing short of brilliant, and the end result works just fine.