If you are avid PC gamer you will know, the mouse is like an extension of your arm and for this reason it is one of the most important accessories for PC gaming. Over the years the video game has evolved and expanded more and more, capturing an audience of enthusiasts of all ages. Thanks to this great heterogeneity, everyone has their own standards as regards the accessories with which to play their favorite videogame experiences. As far as the mouse is concerned, however, there isn't too much to joke about and anyone by now knows that a good mouse can completely transform the approach to a video game, especially with regard to some specific genres such as first person shooters and strategy games.
Precisely starting from these premises, we thought of creating a buying guide that included a series of perfect mice to play with without having to spend a fortune. The maximum limit that we have decided not to exceed for this guide is €150, while we will divide the list into two categories: wired and wireless, offering you three products for each. A price range which, as you will see from the selected products, includes a whole series of mice that are perfect both for those who don't have big demands, and for those who would like to enjoy a high-level gaming experience. Before starting, however, we advise you to also take a look at our other guides dedicated to the best keyboards and mice for PCs and the best gaming chairs.
Gaming mice under 150 Euros | The best
Razer DeathAdder Essential, the cheapest
Razer Basilisk V2, the most versatile
MSI Clutch GM41, the lightest
SteelSeries Aerox 3 Wireless, la scelta sobria
Logitech G PRO, the best for eSports
Corsair Saber RGB PRO, the fast alternative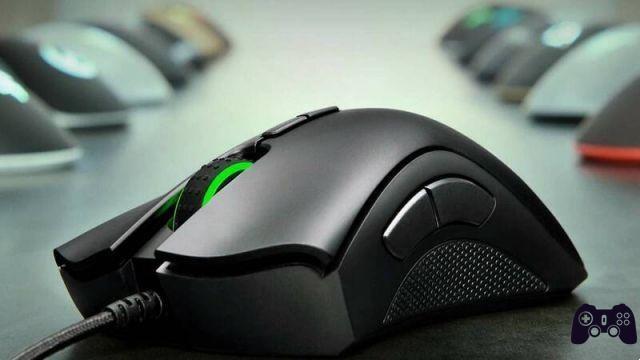 Razer Deathadder Essential, the cheapest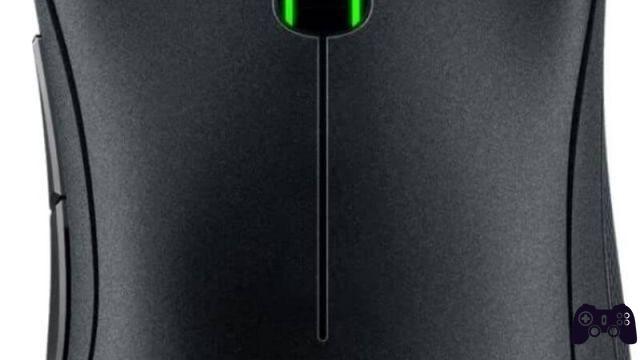 Let's start with the gaming mouse
Razer DeathAdder Essential
, a very competitive choice that will allow you to spend little and have one of the best wired mice on the market. This Razer-branded product is often taken into consideration both by those who are new to the world of PC gaming and by those who already frequent virtual worlds. Thanks to a compact and super ergonomic design, this Razer mouse is not only beautiful to the eye, but it is functional and precise in all types of gaming genres.
The mouse is equipped with a wheel to scroll the various drop-down menus present in different games, as well as a total of 5 programmable keys to satisfy your needs. In terms of technical characteristics, it has an excellent sensor from 6.400 DPI which guarantee optimal performance, 96 grams of weight and USB-type connectivity.
See on Amazon
See on eBay

Razer Basilisk V2, the most versatile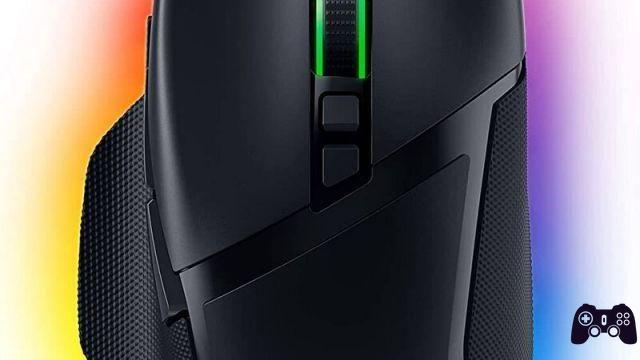 Let's stay on the Razer-branded products, however, moving on to a superior model in all: the
Basilisk v2
. In addition to a greater compactness compared to the model previously discussed, the workhorse of this mouse is the extreme ergonomics, thanks to which it allows players to play with a much more comfortable hand and wrist position, and consequently to have very high precision in game.
In this case, the mouse features a 20.000 DPI optical sensor that guarantees the tracking of every slightest noise and 11 programmable buttons, including a multifunctional side paddle that allows you to execute combined commands, very useful in eSports. In addition, Razer's Speedflex cable ensures greater flexibility and minimal resistance, allowing you to have even more control of the mouse during games and never let it slip out of hand.
See on Amazon
See on eBay

MSI Clutch GM41, the lightest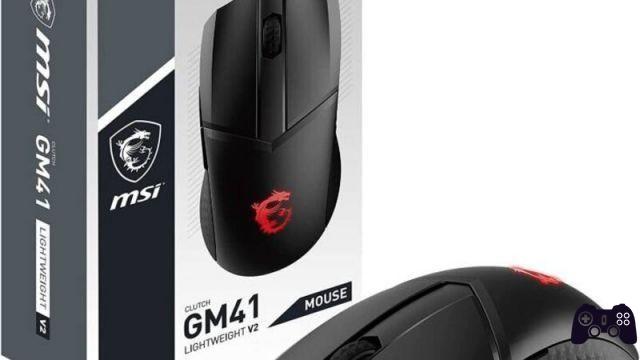 We close the part of the guide dedicated to wired gaming mice with the
MSI Clutches GM20
, which is the perfect middle ground for those who want to enjoy an excellent quality mouse without having to spend a fortune. We are talking about a gaming mouse that mixes all the advantages and characteristics of the mice we talked about previously.
Excellent ergonomics given by a design and shapes that focus on comfort, many keys and the presence of RGB LEDs that are always welcome by many passionate gamers. The strong point of this product is certainly the price, given that with a maximum of forty euros you will be able to put a malleable mouse at home and suitable both for those who play for fun and for those who always want to be competitive. The MSI Clutch GM20 is the lightest mouse among those we have presented to you, weighing in at just 65 grams, and features an optical sensor up to 16.000 DPI that will allow you to perform optimally in any situation.
See on Amazon
See on eBay
SteelSeries Aerox 3 Wireless, la scelta sobria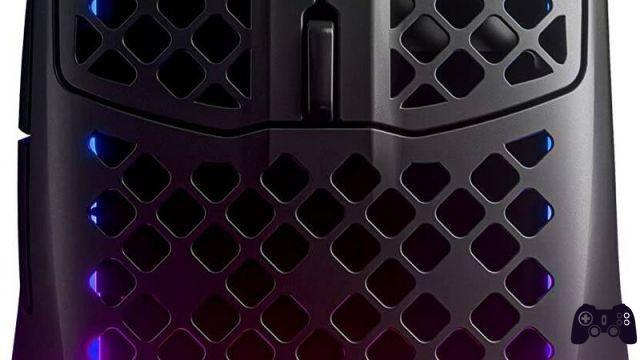 Now let's move on to wireless mice with the
SteelSeries Aerox 3 Wireless
, a product with an excellent quality price and a sober and elegant appearance. Despite being wireless, this mouse has an optimized battery to last up to 200 hours, and features dual connectivity designed specifically for gaming using Bluetooth 5.0.
On a technical level, the SteelSeries Aerox 3 Wireless features an 18.000 DPI optical sensor with pixel perfect detection that will allow you to perform at maximum performance in every match. In terms of design, however, each element is precisely engineered to ensure the fastest possible reaction times, while the skates placed under the mouse allow you to mouse without any effort or friction. Last gem, it is waterproof and dust, so if you happen to spill a drink on it by mistake, you can rest easy.
See on Amazon
See on eBay
Logitech G PRO, the best for eSports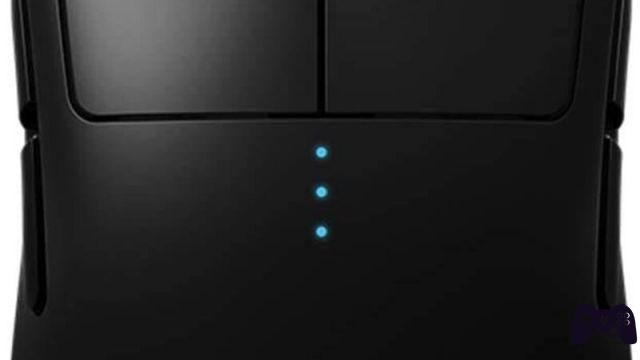 Now let's move on to wireless mice with the
Logitech con il G PRO
, one of the best when it comes to this type of PC accessories. Unlike the choices that we have previously proposed, this mouse is very focused on competitive gaming. We know very well that eSports are now something established in Spain too, and more and more players decide to compete on their favorite games. Here, if you are looking for a perfect mouse for this type of demanding gaming sessions, this is the choice you have to fall back on.
In this case we are talking about a wireless mouse that still has extreme performance thanks to the constant and super-fast 1 MS update rate, and the HERO sensor that offers 25.600 DPI. In terms of design, the Logitech G PRO has an elegant and resistant external shell, while maintaining a weight of just 80 grams, the unmissable customizable RBG lights and 8 programmable buttons, 4 of which are lateral.
See on Amazon
See on eBay
Corsair Saber RGB Pro Wireless, the fast alternative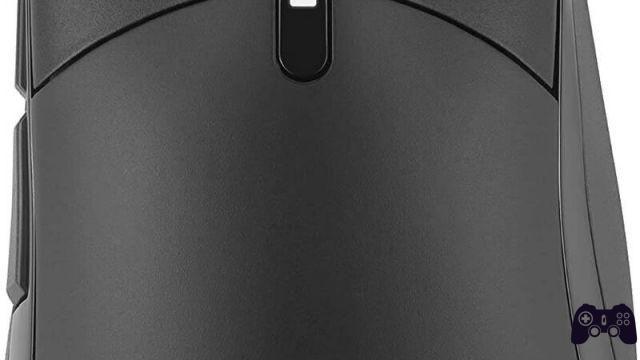 Now let's move on to the Corsair Saber RGB Pro Wireless, which is one of the slightly more expensive mice in this guide, currently at just over 100 euros. We can define this mouse as a
cousin of the Logitech G PRO
as it too is designed for esports and features a 26.000 DPI optical sensor, with a tracking speed of 60 IPS and a maximum acceleration of 50G.
This mouse is also ultra light as it weighs only 79 grams, allowing you to perform lightning-fast movements and indulge your every reflex in the most complex games. Also in this case we have an ergonomic shape that ensures total comfort, complete with replaceable slide bearings and 7 programmable buttons.
See on Amazon
See on eBay
How to best choose a gaming mouse under 150 Euros
As we have seen throughout this guide, there are many models of gaming mice with different characteristics. To better conclude this review, we need to dwell a little more on these characteristics, so as to allow you to have the complete picture of the experience you are looking for. Obviously, everything remains calibrated so that you can leave this guide with a brand new mouse purchased at a price of less than €150. But let's not get lost in further talk and see what are all the fundamental details to pay attention to before buying your designated product.
Do you really need a gaming mouse to play at your best?
Let's start immediately with a fairly trivial question to which we will give a clear answer. Yes, if you love the gaming world it is highly advisable to add a gaming mouse to your PC. This is because these mice are designed and produced with the aim of giving enthusiasts the best possible accessory in order to fully enjoy their passion. Unlike more common mice, the gaming versions have a series of features designed specifically for gaming, better ergonomics to ensure a firm grip even in the most agitated moments and obviously, more keys.
Ergonomic spaces and furniture
Let's start with one of the most important elements when it comes to gaming mice: ergonomics. There is none, when you are playing something you need to be comfortable and at ease. Playing on PC with mouse and keyboard, then, the wrists are put to the test, especially if you are not used to facing long gaming sessions.
Precisely for this reason it is essential to pay close attention to the ergonomics that a mouse offers before proceeding with the purchase. If you choose carefully, you'll end up with a mouse that feels like an extension of your arm, and you'll be able to play much better games.
In addition to all this, there is also the weight of the mouse. It may be trivial but it is important to find the most suitable weight for you. A heavier gaming mouse, for example, will be steadier in movements, while a lighter one will allow you to be much more agile in movements.
These features cater to different playstyles and fan favorite genres. Precisely for this reason, weight and ergonomics are two things that must be strongly taken into consideration, especially depending on the games you play, and then move accordingly in the choice you make.
Dimensions:
In addition to ergonomics, it is also important to pay attention to the size of the gaming mouse. Mainly because each of us has different sized hands, but also because if you choose to buy a mouse that is too big or too small, ergonomics will be compromised.
Gaming mice aren't one size fits all, and the mouse with the perfect specs may either be too big or too small for your hand. Especially if you are a gamer who spends many hours in front of the PC, maybe not just to play, it is it's always better to put comfort first not to regret it and go back to dealing with the purchase of a different mouse.
As you can see these two characteristics are closely related, and it is important to always underline how a player must be careful to create a perfect balance between the right size and the right ergonomics of his mouse in order to enjoy a perfect gaming experience.
Is a wired or wireless mouse better?
It's time to clarify a very important issue that should not be underestimated before buying a gaming mouse. There are several differences between a wired mouse and a wireless one that you should keep in mind. First of all there is comfort, and certainly a wireless mouse allows for freer motion action, it is less bulky and allows it to be carried around more easily.
If you want focus on accuracy, then the choice you have to make is to bet on a wired mouse. Speaking of gaming mice, this is the right choice, especially if you love playing multiplayer games online and competitively. As for the prices, each wired or non-wired mouse can vary depending on the overall quality, features and even the brand.
Sensor and DPI
Speaking of mice we cannot fail to mention the sensors present in these accessories. Precisely thanks to the sensor located in the underlying part of the mouse, it is possible to move the game view in third or first person or the icon if you are playing a strategic or a management game.
A mouse that presents a laser sensor allows you to read more DPI than a mouse with an optical sensor. In addition, the laser sensor also works on shiny, reflective or transparent surfaces.
Moving on to gaming mice with a optical sensor, instead, we can say with certainty that they work best on matte surfaces, such as traditional desks or mouse pads. Furthermore, many of these products feature interpolation technologies to achieve a very high DPI level, and this allows the mouse to become more sensitive to adapt to different styles of play.
Together with the sensor must also be mentioned i DPI, or Dots Per Inch. This feature signals the value that indicates the minimum and maximum sensitivity level that the mouse sensor can reach, and determines the speed of the cursor, as well as the accuracy with which the pointer selects the elements on the screen. By increasing the DPI value, the cursor will become faster and more responsive to your movements. This means that you will have to find the right DPI value that best suits your sensitivity.
Materials
Nowadays mice are almost all made of plastic and rubber. Of course, each brand offers different types of strength in materials and tends to use them in different ways, which is why the design of a gaming mouse should never be overlooked before making a purchase.
The shell and the coating is usually made of plastic, while as regards the wheel and some buttons, many brands usually use rubber, which allows players to have much more friction.
The type of material of the mouse it also affects the comfort of the same. Gaming mice made of plastic, for example, can offer a good feel and greater resistance if the plastic used by the manufacturer is of high quality. Others, on the other hand, have an external structure made of metal, and these mice focus heavily on even greater resistance and on a series of much lighter peripherals.
keys
The keys are one of the elements that characterizes gaming mice compared to traditional ones. Many PC games require many different types of interactions, and it can happen that the keyboard is sometimes uncomfortable. This is why the extra keys on gaming mice come to the rescue.
Usually these are buttons that are located on the sides of the mouse, so as to allow players to reach and press them naturally. These keys are always programmable, and allow enthusiasts to choose how best to use them depending on the game being played.
Many gaming mice available today also feature a Dedicated DPI switch button. As we have already explained to you previously, each player prefers to use a different type of sensitivity in the movements, and by pressing this small button, usually present in the upper part of the mouse, the DPI can be changed quickly and immediately even during a gaming session. game without having to pause the title.
Brand
As we have seen in this guide, each brand that produces gaming mice has its own differences. Not only does the design of the product change, many times to adapt it to the shapes of its own brand, but also the materials, characteristics and dimensions are always different. This is why it is important to analyze the mice brand by brand and understand which product offers the most favorable elements to your taste.
Let's take for example Razer, a brand that in recent years has been recognized as one of the best in terms of gaming accessories, and which has become immediately recognizable thanks to the design of its mouse and the presence of bright green LEDs that testify the high quality.
In addition to Razer, however, there are many other brands that make gaming mouse gentlemen. To name a few that we have also included in our guide, there are brands such as Logitech e Corsair. The ones you find in this article are undoubtedly some of the brands to take into consideration, because they are among the best-known brands for the quality of their products. Other brands are obviously able to guarantee effective mice, but in that case the general offer must be evaluated more carefully, especially as regards the materials, characteristics and functions proposed on a case-by-case basis.
Price
We close this final section of the guide by mentioning the price. We know very well that we have chosen a budget not exceeding €150 for this item, but even in this range you can find very distant prices.
Obviously the more demanding you are in the quality of the materials, and in the performance of the mouse, the more the price will increase, but we are certain that within the choices we have proposed there are perfect middle ground that will not make you spend too much and will leave you highly satisfied. In fact, the selected mice start from the cheapest up to the threshold set to offer you a true evolution of the gaming mouse.
Will subtract your one price range between €40 and €100, you can be more than sure that you will find a product that fits your needs. It is a range in which all the major hardware manufacturers offer different choices for all needs and budgets. Of course, the higher the price, the more you will find valuable products, perhaps even special editions, but the choices that are present in this guide are enough to find mice with the best sensors, with the best build quality and the most suitable materials.