Since Microsoft Flight Simulator made its return with a new chapter, the gaming genre of flight simulations has returned to shine more than ever. This welcome return has meant that other realities of the simulation scene also returned to produce new chapters of their most popular sagas. This also and above all translates into X-Plane 12; the new chapter of the simulation franchise developed by the guys at Laminar Research.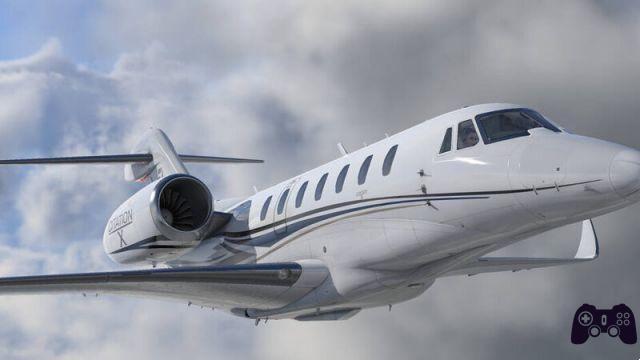 The new chapter of the X-Plane saga was released just a few days ago, with the new ultra-realistic flight simulator that offers fans of the god genre to fly with 18 unique aircraft models. This new twelfth iteration represents the ultimate expression for the series, with over 17.000 detailed airports recreated in 3D, all with new textures applied to the terrain, towers and pavement effects to increase realism.
"We are thrilled to share X-Plane 12 with the world after years of hard work to take our flight simulator to the next level. Preparing for this release involved rewriting nearly every aspect of the application to implement primitive concept physics and rendering in the relentless pursuit of maximum realism," said the development team.
Below you can find some more details on the aircraft features in X-Plane 12.
New features
Volumetric 3D clouds
Physics-based photometric lighting model
Global 3D water
Rewritten AI air traffic control system
Foreste 3D globali
Seasonal textures and weather effects
Real weather data renewed
New planes in X-Plane 12
Airbus A330
Cessna Citation X
Lancair Evolution
Cirrus SR22
Piper PA-18 Super Cub
Van's RV-10
F-14 Tomcat
Robinson R22 (plus a floating version)
Finally, we remind you that X-Plane 12 is currently available on PC Microsoft Windows (you can buy it through the Steam platform), macOS, Classic macOS and Linux.
Before saying goodbye, we advise you to also visit our YouTube channel, where you can find videos dedicated to the gaming world at 360 degrees.