Long before knowing the real name and true forms of Nintendo Switch, rumors and rumors frequently snaked on the net about what at the time would have been the new Nintendo console that would have taken the place of Wii U. In 2015 we began to speak about Nintendo NX, with speculations and patents that spoke of controllers capable of offering gamers next-generation portable experiences.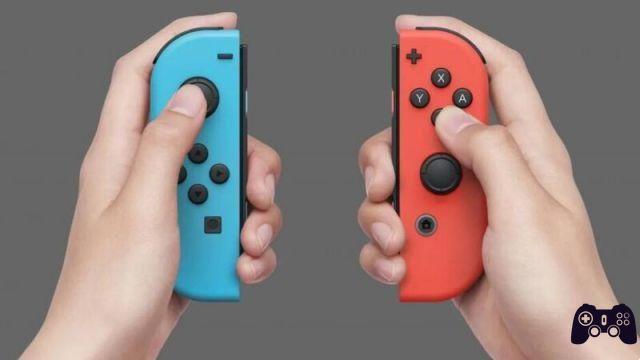 That mysterious project soon took the form and ambitions of Nintendo Switch, but still today there are those who remember the times when the new mysterious Nintendo console was called NX. Now, years after those moments, a user has pulled out a content never publicly disclosed of that prototype, and everything was found within the files of the prototype version of Mario Kart 8 Deluxe.
As we can see from a post published on Twitter by Paul Kelly, German translator, it was discovered that that primordial version of Mario Kart 8 Deluxe hid inside a logo and even a Nintendo NX startup animation. The clip of a few seconds was published on Twitter, but from what we can see it is an ultra simple and rather trivial animation, yet another sign of how NX was only one stage in full working progress of Nintendo Switch.
The Nintendo Switches Codename was the NX and this was an early Logo / Boot Up animation used during development of the Console ( It was found in the Mario Kart 8 Deluxe Prototype ) This was never seen outside Nintendo pic.twitter.com/B1bS5zCKOu
— Paul Kelly (@PaulFelixKelly) November 20, 2022
According to what the person who brought out this find tells us, both the logo and the animation we saw were both internal Nintendo content that should never have made it to the public. This is because the console was still in an experimental phase, probably, and the final logos and animations had not yet been definitively decided. It's always nice, however, to be able to take a look at this kind of find, and who knows if in the future we won't see a similar situation again for what will be the next Nintendo console.