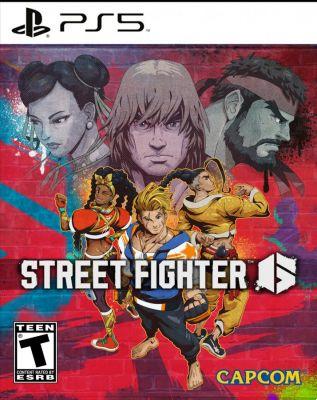 Some time ago Capcom officially unveiled what will be the cover of its new Street Fighter 6 fighting game. In less than a few hours, fans immediately rose up against the artistic choice proposed by the Osaka company. In the first moments, the fans laughed at it, making fun of photomontages and memes starring the official artwork of the game, but later there were fans who tried their hand at proposing own versions of the cover art of the new Street Fighter.
Now, a few weeks after that event, a well-known enthusiast wanted to give his version of the Street Fighter 6 box art. Everything was published by Matt McMuscles on his Twitter profile just a few hours ago, and in so little time his artwork is already making the rounds on the web. It is, in fact, a fan-made tribute of the highest level and which can easily rival the official artwork proposed by Capcom.
Much like Capcom's god proposal, this fan kept Luke's presence inside the cover; but there are also substantial differences. First it graphic style used winks more at a cleaner cartoon trait, and secondly, in addition to Luke, other iconic characters for the series and interesting new entries have been added, such as: Ken, Ryu, Chun Li and Kimberly.
SF6 BOXART! Here's the finished product! The point of this exercise was to show that you can stay within modern marketing trends while still tapping into the attitude of a given game (instead a single fighter on a plain background, which does a disservice)#StreetFighter #SF6 pic.twitter.com/bdQ58YUZzt
— Matt McMuscles – Hungry Wolf Back on The Prowl! (@MattMcMuscles) December 21, 2022
The work of this enthusiast not only wants to highlight the artist's skills, but also wants to underline how it is possible to create an artwork capable of embodying both the spirit of a historical saga such as that of Street Fighter, modern vision of the marketing of a videogame product.
Before saying goodbye, we advise you to also visit our YouTube channel, where you can find videos dedicated to the gaming world at 360 degrees.