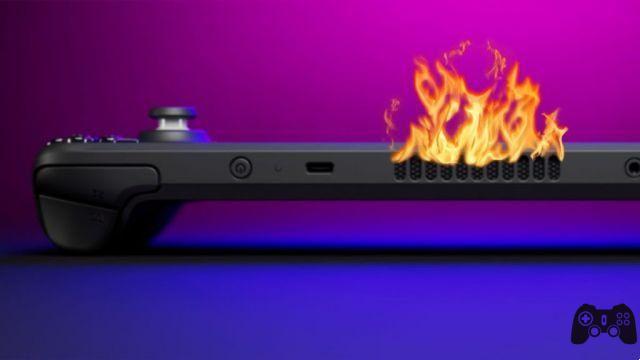 In case anyone is worried that their Steam Deck may overheat and risk damage, a group of fans has preceded you and has already found the solution that adds to the list of accessories already on the market. In fact, a USB fan has just appeared that promises not to excessively raise the temperatures of our portable console and prevent damage to the internal components.
Project CoolDeck – Cooler for Steam Deck from SteamDeck
The project, called Project CoolDeck, consists of a small fan to be connected to the back of our Steam Deck to cool its internal components. Powered by the USB-C port on the back of the console, in fact, the fan turns out to be compact and shouldn't impact on other components such as any docks (you can find some on Amazon). Furthermore, its low weight helps not to make the Valve home console too heavy or uncomfortable in daily use. The application is done through holes located on the back of the console that connect to this USB cooling system.
The authors of the project are a group of three enthusiasts from Estonia, known as Nupp_Engineers. The boys, however, have not released particular details about their project other than the photos we have available. All the information, in fact, comes from a post shared on the authors' Reddit account. However, the developers promise to deliver new updates in a scheduled post for an unspecified future.
Many remain skeptical about this product, since Steam Deck already has its own internal cooling system which tends not to overheat the console. In fact, many fans complained about this in the post shared by Nupp_Engineers. According to the owners of the Valve license plate console, the project would be superfluous since the machine is designed not to overheat. However, given the small size and convenience of this Project CoolDeck, it might be interesting to test its actual ability to contain the temperatures of our portable console.