Goat Simulator 3 has abundantly met the expectations of users. The title, in fact, retains the explosive and irreverent gameplay that made the fortune of the first chapter of this series, taking it to the next level. However, some users have complained of technical shortcomings. In particular, many are dissatisfied with the lack of support for using the controllers within the game.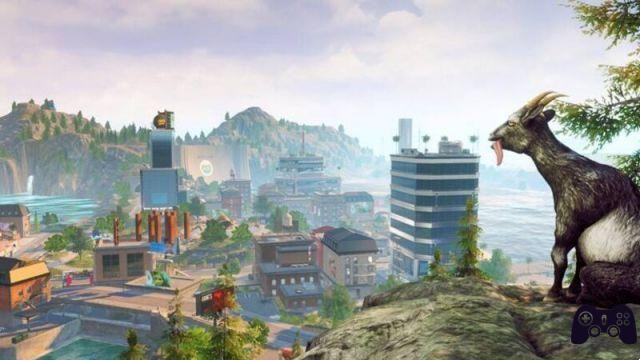 In fact, being a function that the first chapter already had on Steam, many players were disappointed by this lack for Goat Simulator 3. As we can see in a thread on NeoGAF, this problem is due to the lack of drivers that support controllers all inside the Epic Games Store. However, there are two solutions for this problem that have been identified by the developers. The second consists in downloading special drivers for the controllers, which should allow you to use our pads without problems.
The first solution, on the other hand, is quite complex and has sparked some ironic comments within the thread. In fact, players will need to use Steam to associate the Epic Games Store launcher as a "non-Steam game" from the "Games" section within the platform. In this way, it will be possible to open EGS via Steam and thus take advantage of the controller support on Goat Simulator 3 (which you can buy on Amazon in its PlayStation 5 version).
This is a rather unusual solution and hearing it suggested to the development team makes us reflect on the decision to develop Goat Simulator 3 on Epic Games. Either way, it seems to work, so if you're looking for a way to use your controllers within the Coffee Stain North title, it might be worth a shot. Finally, we invite you to stay tuned to the virtual pages of Tom's Hardware so as not to miss the latest news on the world of video games.
Before saying goodbye, we invite you to subscribe to our YouTube channel.