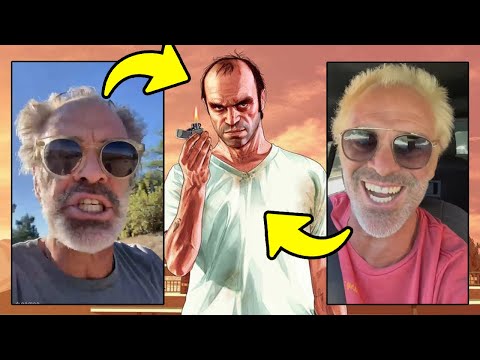 Among the protagonists of video games who have gone down in history we definitely find Trevor. The GTA 5 character is in fact a crazy psychopath, a lover of murders and dedicated to a wild life made up of drugs, criminal enterprises and drunkenness. His madness was played by Steven Ogg, a Canadian actor who became famous thanks to the title that Rockstar and who subsequently also starred in other productions. Nine years after the game's debut, however, it seems that Ogg is not at all happy to be recognized exclusively as Trevor.
How do we know this? Simple: a Rockstar Games fan asked Steven Ogg to record a video message like Trevor and create a sort of connection between GTA 5 and GTA 6: the sentences recited by the actor should in fact have been linked to some elements that emerged after the leak of the next Rockstar game. The problem is that Ogg has recorded a video message tone not exactly happy.
"Hugo wanted me to make a video, where I said to be careful in Vice City. I don't know what it is. I think it's something that's part of GTA. But be that as it may, let's do it. It's dangerous out here. Watch out for the cops in Port Gellhorn. I can't understand what he just said. And I see you all out here, because I'm a cartoon, right? Because none of this is true," Ogg said. who then further clarified his position. "I'm not Trevor. My name is Steven. And I'm an actor. As an actor I usually play different characters and it would become impossible for me to become a cartoon."
Ogg's words are obviously not very clear, especially they can't be because the user in question has obviously paid to have this message. But the subtext is there and yes, it is very clear: no longer call Steven Ogg by the name of Trevor and don't reduce him to a cheap speck. Right or wrong, it is the desire of man, as well as of the professional, that must be respected.