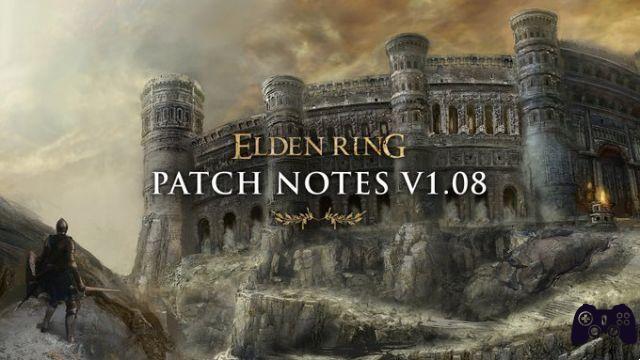 Yesterday afternoon we witnessed an unexpected announcement to say the least. After releasing a hugely successful game like Elden Ring, From Software has unveiled a new free DLC all about coliseums and PvP. This new content is already available to all owners of a copy of the game, but thanks to the release of a new one patch notes ufficiale, today we discover some of the news and corrections made to the experience by the talented Japanese team.
With the trailer released yesterday we were able to discover some of the important elements of this new update for Elden Ring. With today's launch, however, Form Software and Bandai Namco have published the official patch notes of this free update online. Thanks to this publication, we find out that the PvP coliseums are only some of the new content introduced by this important and long-awaited update.
In addition to the coliseums, in fact, players will be able to customize their characters with a series of new hairstyles. This aesthetic aspect can be customized both when creating the character at the beginning of the game and during the course of the adventure using the mirror found in the Round Table. But the news doesn't stop there, with the Japanese team also revealing that adjustments have been made to the PvP component with this DLC.
Come forth, warriors, and walk the path of champions.
The free Colosseum Update is now available. Join the fight and prove your worth.
Full patch notes can be viewed here: https://t.co/qNR6qSg04Z#ELDENRING pic.twitter.com/G6E7Ymkp7O
- ELDEN RING (@ELDENRING) December 7, 2022
New content, arenas all dedicated to clashes with other players but not only, given that at the end of the patch notes we can read how the studio has also committed to fix a variety of problem situations and bugs that were still present in the game. To find out all the details of this free DLC, you can consult the patch notes at this address.
Before saying goodbye, we advise you to also visit our YouTube channel, where you can find videos dedicated to the gaming world at 360 degrees.