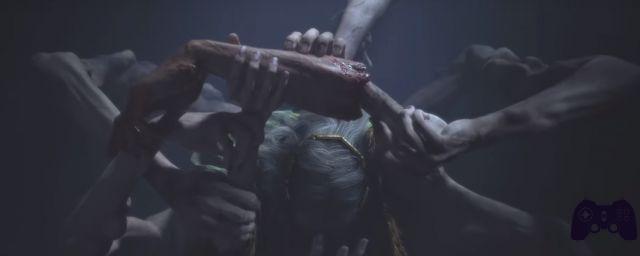 Bandai Namco e From Software announced Elden Ring by Hidetaka Miyazaki and George RR Martin, for PlayStation 4, Xbox One and PC during the Microsoft E3 2019 conference.
Here's an overview of the game, via Bandai Namco:
Elden Ring, developed by FromSoftware Inc. and Bandai Namco Entertainment Inc., is a fantasy-RPG adventure set in a world created by Hidetaka Miyazaki, creator of the influential Dark Souls video game series; and George RR Martin, author of the New York Times best-selling fantasy series, A Song of Ice and Fire. Danger and discovery lurk around every corner in FromSoftware's greatest game.
Hidetaka Miyazaki, President and Game Director of FromSoftware Inc., known for directing critically acclaimed games such as Armored Core, Dark Souls and Sekiro: Shadows Die Twice.
George RR Martin, is the New York Times # 1 bestselling author of many novels, including the acclaimed series Song of Ice and Fire - Game of Thrones, Clash of Kings, Storm of Swords, Feast For Crows, and Dance with Dragons. As a writer and producer, he worked on The Twilight Zone, Beauty and the Beast.
Watch the trailer below: