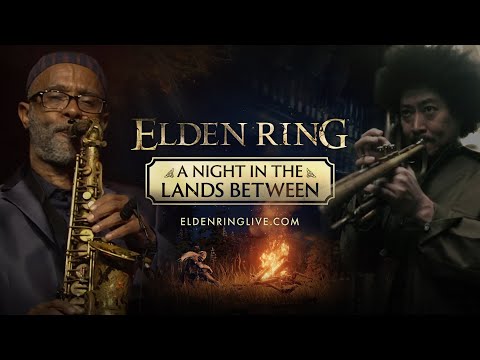 The soundtrack is one of those elements that has favored the enormous success of Elden Ring (which you can find on Amazon). Many, including various music industry personalities, have expressed appreciation for the songs that composed her. Now, however, we will be able to appreciate it in a revisited key thanks to the live concert just announced by Bandai Namco which will be held during the now imminent Christmas period.
The show, airing on the evening of December 3, 2022 in the United States, will be held in Los Angeles in a room known as the Bourbon Room. Here, jazz legend Kenny Garnett will perform with Takuya Kuroda in what is called Elden Ring: A Night in the Lands Between. The concert will re-propose the soundtrack of FromSoftware's masterpiece in a jazz key, putting on stage a group of musicians led by the two artists.
The official announcement of the event informs us that Bandai Namco Entertainment America Inc. will present a very special Jazz music streaming event – ​​broadcast live from Hollywood and featuring GRAMMY-winning musician, Kenny Garrett, in collaboration with the emerging talent Takuya Kuroda – on December 3, 2022. The two are experts on alto sax and trumpet respectively and will be accompanied by a group of supporting musicians.
In the short trailer shown by Bandai Namco, we see Kuroda and Garrett explaining their concept of jazz and what we should expect from this Elden Ring: A Night in the Lands Between. The concert will have two shows which, in America, will be staged at 18:00 and 22:00. Unfortunately, this is a bad time for Spanish users who could attend at 03:00 and 07:00. The shows, whose tickets can even exceed $200, will also be available in streaming but only for American users and, subsequently, in an On Demand video costing $15 for the rest of the fans as well.