Even today, almost three years after its original launch, Animal Crossing New Horizons remains one of the most loved and played experiences for Nintendo Switch by fans. Thanks to this title with a placid and welcoming mood, the Animal Crossing community has created a series of surprising contents to say the least. Among these we must absolutely mention the new Animal Crossing Life initiative, with the Spanish community that has created a fantastic tribute to Strange World: the new Disney classic that you can go see at the cinema these days.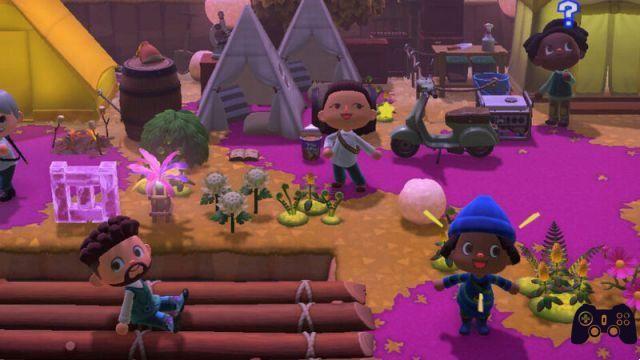 Just to celebrate the arrival of the new animated film from Walt Disney Animation Studios, the Spanish community of Animal Crossing Life has created aspecial island called Avalonia and which is inspired by the new animated feature film directed by Don Hall. This new Disney classic stars a legendary family of explorers, the Clade, who are thrust into an unexpected journey into an unknown and dangerous land.
The island is full of easter eggs and interactive elements: starting from the panoramic point, useful for scrutinizing the horizon and observing the Pando, the revolutionary plant that supplies energy to the community of Avalonia, to then continue with the camp, a space designed for rest and for putting point of the futuristic vehicles inspired by those featured in Strange World: A Mysterious World. And as a final treat, players who visit the Island will be able to meet some of the protagonists of the adventure, such as Ethan and Splat, and will be able to bring souvenirs to their Island, starting with the decorative elements inspired by the film.
To explore and visit this special island of avalonia you can do it in Animal Crossing New Horizons (you can buy it on Amazon) with the dream code DA-7049-8519-2666, while all the decorations inspired by Strange World: A Mysterious World can be found thanks to the stylist code MA-4079-7319-1238.