In this guide, we will show you all the details on how to catch the Shadow Pokemon that have appeared in Pokemon Go and purify them. Gotta catch'em all!
With the arrival of the Team Rocket su Pokémon Go, many examples of Shadow Pokémon and, after several efforts by the coaches, too Purified Pokémon. Shadow-type Pokemon are not a rarity for all veterans of the saga, but they are new to the Niantic mobile title. In order to meet a Shadow Pokémon, you will need to meet a Team Rocket recruit and start a 3v3 battle with Premier Ball, necessary to be able to capture it. More details in the guide below!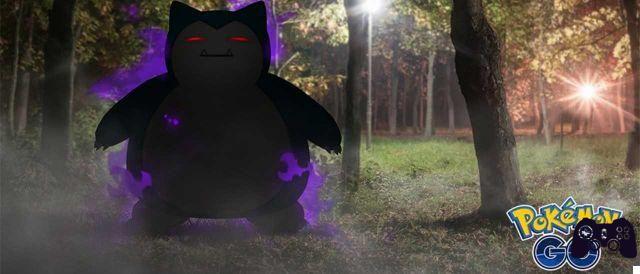 Battle Begins - Pokémon Go: Catching Shadow Pokémon
After finding a PokéStop commanded by Team Rocket, you will encounter one recruit of the aforementioned Team and the fight will begin. These recruits will unleash you gods Shadow Pokémon eyes that you will have the opportunity to capture once the fight is over. The number of Premier Balls that you will have available varies according to your performance in battle, as for the Raid, then based on how many Pokemon are still conscious in your team and the level of medals.
The number of Premier Balls, therefore, will be a limited number and with these we will have to try to catch the Shadow Pokemon, even using berries and excellent curving shots of their Pokéball, in order to increase the probability of capture. The list of Pokéstop where these encounters / clashes can take place varies each 24 hours. Additionally, recruits will only be approachable by level 8 or higher coaches.
Here is a list of Pokémon that you can find in Shadow form (and that you can "purify" to get a Pokemon in normal form but with very high statistics):
Bulbasaur
Ivysaur
Venusaur
Charmander
Charmeleon
Charizard
Squirtle
Wartortle
Blastoise
Rattata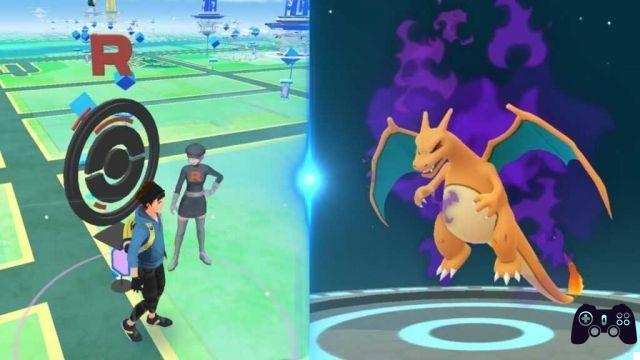 rationale
Zubat
Golbat
Crobat
Snorlax
Dratint
Dragonair
Dragonite
Mudkip
marshtomp
Swampert
Creating a Powerful Purified Pokémon - Pokèmon Go: Catching Shadow Pokémon
Once you encounter and capture a Shadow Pokémon, it will add to your Pokémon's roaster as a normal catch. It will not lose its Shadow form and it will also keep the eyes red and its particular purplish "aura". Shadow Pokémon also have a normal-type move that only they can use: Frustration. This is not a particularly useful move, and beyond that, Shadow Pokémon behave and function like any other Pokémon.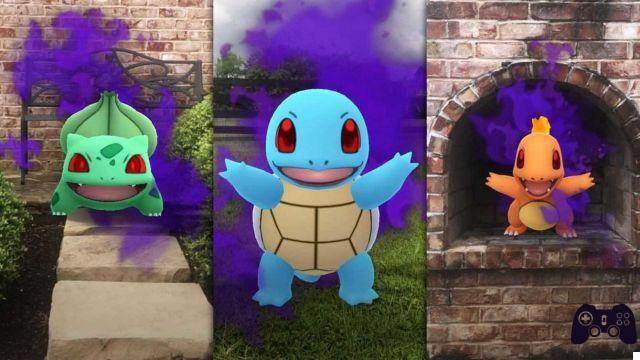 To purify the Shadow Pokémon of its dark presence with very simple steps to make it a Purified Pokémon. You can do this from the Pokémon's profile, but be aware that purifying it will cost you 2 candies and 2.000 stardust. After purification, you will get a Level 25 Pokémon and will increase its values ​​by 2 points. Additionally, Purified Pokémon will require less candy and powder to evolve and learn new moves than others.
Some advice and good hunting!
Here is a advice list to keep in mind to get the most out of purification:
Purified Pokémon will have the normal type move by default Return, exclusive to this type of Pokémon.
Purified Pokémon will have 2 points more to the statistics that determine the power and power of the Pokémon.
Purified Pokémon have one discount on the cost of Candies and Stardust used to upgrade them.
Purified Pokémon have one discount on the cost of the second move in PVP battles.
We hope this guide has been useful to you, and that you capture and steal many Shadow Pokémon from Team Rocket. In the meantime, we remind you to continue following us on Holygamerz so as not to miss all the updates from the videogame world and beyond!
Have you heard of the new One Piece themed event in Pokèmon Go? No? Find out all the details here!