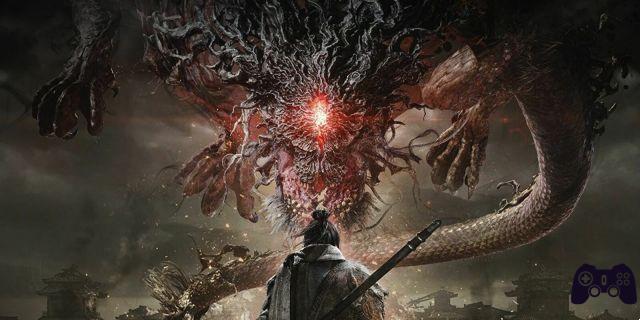 During today's morning, Team Ninja has announced the release date of Wo Long: Fallen Dynasty. The game, produced by the same development team that has given experiences such as the Nioh franchise, highly appreciated by audiences and critics, will really arrive in 2023, as previously announced. And yes, it really is closer than we thought.
As announced by the development team, Wo Long: Fallen Dynasty will be available starting March 3, 2023 for PlayStation 4, PlayStation 5, Xbox One, Xbox Series S, Xbox Series X e ovviamente PC. Everyone who purchases the title will receive the chance to unlock the Baihu armor, while everyone who pre-orders it will receive the crowns of Zhurong and Gonggong. There is also a Digital Deluxe version, which will include the season pass, containing three additional contents.
For this new game, Team Ninja has chosen a different approach than seen with Stranger of Paradise, lo spin-off di Final Fantasy. Unlike the previous title, in Wo Long: Fallen Dynasty there won't be a difficulty selector. The title will therefore be fully inspired by the previous works of the development team and obviously the main source of inspiration remains the FromSoftware games, with that souls like trend that seems to be expanding more and more, given the large quantity of products that arrive on the market in these last few years.
#WoLongFallenDynasty will be available March 3rd, 2023, worldwide on Xbox Series X|S, Xbox One, PlayStation®5, PlayStation®4, on PC via Windows and Steam®, and will be available day one with Xbox Game Pass on console & PC!
Get all the game details here – https://t.co/tJXCYth9RH pic.twitter.com/5MkUeyt1vA
— Wo Long: Fallen Dynasty (@WoLongOfficial) October 26,
The arrival of the game in 2023 makes us think that next year will really be a special time for all players. In addition to the new Team Ninja title, in fact, many other interesting games will debut and will offer different experiences. At the moment, in fact, Starfield, Redfall, Age of Empires 2023 for Xbox consoles are confirmed (unless postponed) for 4, while the sequel to Marvel's Spider-Man is expected at PlayStation. Not least even Nintendo Switch, which with the arrival of the sequel to Breath of the Wild could give the Nintendo Switch its swansong.