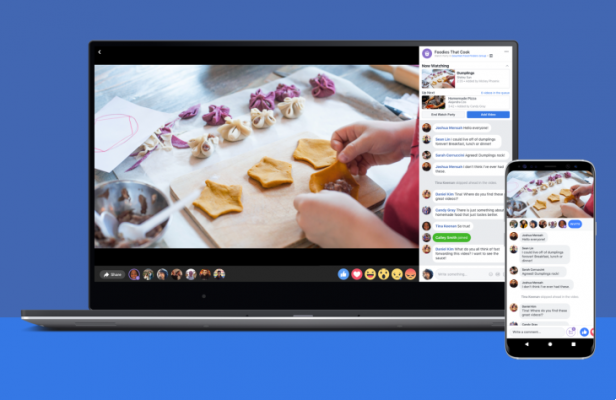 WHAT IS FACEBOOK Video Party. The social network now introduces a new feature for Facebook Watch. Dubbed Facebook Watch Party, it offers a fun online co-watching experience.
WHAT IS FACEBOOK WATCH PARTY
Facebook Video Party offers a shared viewing experience where attendees can watch and comment on Facebook videos in real time. All this interaction and co-viewing of the video takes place on a single Facebook screen.
How Facebook Watch Party works
Thanks to this feature you will invite other people to watch videos together in Facebook Video Party. Once a Watch Party is created, you will be able to see the other members and discuss the video with them. Members can react and add comments on the video in real time.
The feature is available for Facebook groups, Pages and personal profiles.
How to create a Video Party
From the facebook app on your mobile device press the button to create a post as you usually do to post something on the social network. Then select Video Party from the list of options.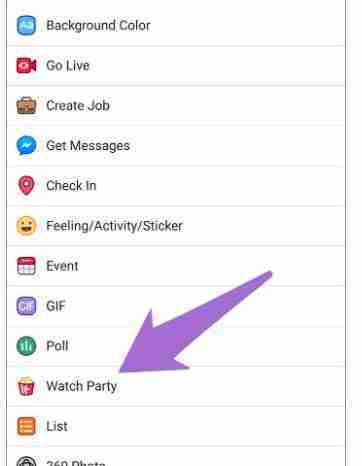 On PC, go to the Create post area. Then click on the three dot icon and select Video Party. The steps are the same for profiles, pages and groups.
ADD OR EDIT THE PARTY TITLE
The title is important, as it will help others know what they will be watching before joining the vision. It's the first option Facebook gives you when you start a party. The title is not permanent as it is possible to change it at any time even once the Party is live.
What kind of videos can you add on Video Party
Here's the main question What kind of videos can you add? Well, you can add any Facebook public video to your party. The video can be a live video or a two year old video. The only requirement is that it should be public on Facebook. In the case of Groups and Pages, you can add your old uploaded videos as well.
Facebook has classified the videos into categories or you can search for new videos in the Search category.
Unfortunately, you can only add Facebook videos to the Watch Party. Currently, Facebook doesn't allow you to add videos from other sources like Netflix, YouTube, etc.
Facebook Watch Party isn't limited to just one video. Facebook allows you to add more videos to your party. You can create a queue of videos in which they will be played one after the other. You can add or remove videos even after creating the party.
You must manually end the party after the session is over. And if you forget to do this, all videos will still be available to members. However, Facebook will end the video itself after some time if you don't take any action.
Many of you may be wondering: what is the difference between Facebook Live and Watch Party? Put simply, Facebook Live is a new video captured in real time while Watch Party uses old Facebook videos that already exist on the platform.
WHO CAN WATCH your party
In the case of Groups and Pages, all members can watch it. In the personal profile, you can limit the visibility by playing with the privacy settings of the posts.
For example, if I want to watch a video only with my closest friends, I will set the privacy visibility for the post to only certain friends. Later, you can invite and add other members.
If you've been invited to a Facebook party, you can suggest videos to whoever created the party.
In Facebook Watch Party, only those who created the party or given permission can pause, play, forward or rewind a video.
Similar to live videos, a Watch Party summary will be saved as a post. Users who have access to the post will be able to see the videos watched during the party. They won't be able to see the real-time action that happened while you were watching the video, but they will only be able to see the original videos that were played in the party.