We are approaching the end of this wonderful day dedicated to Amazon's Black Friday 2022 offers, returning to talk about one of the most sought-after and sold product categories on Amazon in these hours, i.e. video games which, as we have told you in recent days, have been the protagonists of many excellent offers, with even more convenient prices than the now very rich second-hand market.
Continuing on this trail, and waiting to find out if there will be something to play with the offers on Monday, the day of Cyber ​​Monday, we are now offering you an excellent discount that Amazon is dedicating to Uncharted: Legacy of Thieves collection, remastering for PlayStation 5 of the last two chapters of the series, and therefore including Uncharted 4: The end of a thief, and its spin-off starring Chloe Frazer, Uncharted: The Lost Legacy.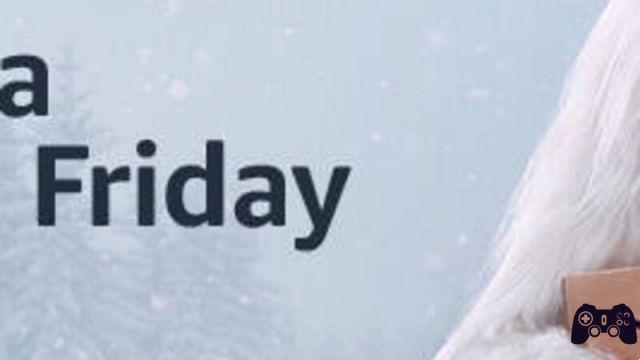 A truly excellent title, which in itself started at an interesting price, i.e. €50,99, but which today can be yours for only €18,02, i.e. with a discount that has never been so low, and even equal to 65% of the original price!
A truly appreciable deal for this title which, by refreshing what was an already thick technical sector, brings two valuable games to the PlayStation 5, the result of the always excellent work of the Naughty Dog team which here has not only cleaned up and modernized the graphic sector, but has also added some features to the game, to align the gaming experience with the now usual one of PlayStation 5.
In fact, this collection also integrates some significant improvements for the player, which include, for example, faster uploads, as well as generally more majestic and visually impactful effects, worthy of a new generation console. There are then haptic feedback functions, suitable for the use of the new DualSense pad, as well as moments in which the game will take advantage of the innovative function given by adaptive triggers.





In short, let's talk about an artfully done remaster and which, thanks to Amazon, can be yours at a very low price, practically given away, especially considering that it is two games in one, for a total of at least thirty hours of entertainment, trophies excluded!

Read also: The best deals of Black Friday 2022

That said, we just have to send you directly to the Amazon page dedicated to the offer, so that you can buy this product before it runs out or worse, that the offer runs out altogether. Before doing this, however, we think it is worth reminding you that, in order to save a little more, it is useful to activate a subscription to the Amazon Prime service these days, thanks to which you can take advantage of fast shipments and, especially, free! Not to mention that the first 30 days of service are free!




Furthermore, before completing your purchase, we strongly suggest that you also subscribe to our three Telegram channels dedicated to offers, with specific channels dedicated to: Offers, Hardware & Tech and Clothing and Sport. Happy shopping!



» View the offer on Amazon «
Follow us and always stay informed on the best offers!
Events » Amazon Prime Day | Black Friday
Offers and Discounts » All offers | Discount Codes
Telegram channels » General Offers | Hardware & Tech | Clothing and Sports
Buying guides » SOS Home & Garden