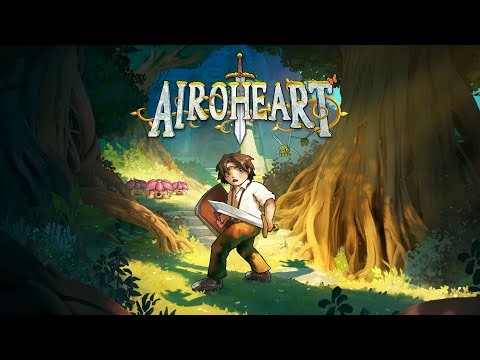 How strong can nostalgia be? Much. Precisely because we try to remember the past years we have bought collections of three decades old games, as well as filling our homes with mini consoles. However, nostalgia does not only affect our wallets, but also the minds of developers, as demonstrated by this indie game that looks like a copy of The Legend of Zelda: A Link to the Past.
Called Airoheart, the game is produced by Pixel Heart Studio and is currently available for PlayStation consoles, Xbox, Nintendo Switch and of course on PC via Steam and Epic Games Store. It is a role-playing game, which tries to refer to the great titles of the past. The aesthetics, however, makes everyone agree: when you start even just a trailer or an image, your mind goes directly to all those Super Nintendo games like Earthbound and precisely The Legend of Zelda: A Link to the Past, from which Airoheart draws practically with both hands.
Some of you may think this may be a fault. In reality this is not the case: the aesthetics of the game play a fundamental role when it is enslaved to the narration and in this case Airoheart must necessarily use full retro-style graphics to tell the story of him. You can take a first look at the game simply by viewing the video that you can find immediately below.
If Airoheart is already available, it's a different matter for Link's new adventure. Known until recently with the name "The sequel to Breath of the Wild, the next chapter in the series of The Legend of Zelda will be available starting May 2023: you can read all the latest details about the exclusive Nintendo Switch by simply visiting this address. Keep following Tom's Hardware for all the news and announcements in the pipeline from the world of video games.