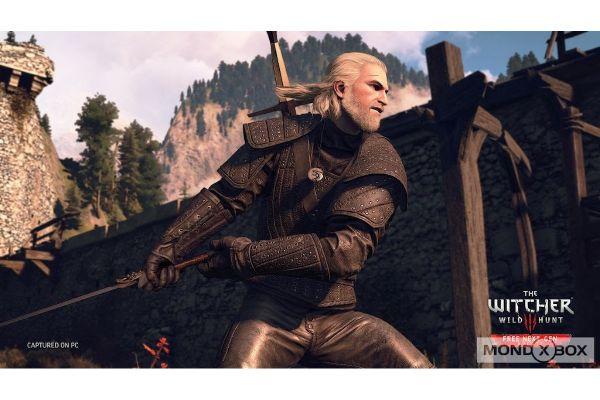 One of the announcements that has certainly made the most headlines in recent months has been the one related to The Witcher 3: Wild Hunt Complete Edition, and its landing with great fanfare on next-gen. A new update should improve the game in many respects, accompanied by many small changes in general, including some specifics against. (For an in-depth look at the new experience, we invite you to read our test on PS5).
All the attention towards this particular update comes from the undying love that fans of The Witcher 3 have always felt towards him, this time being reciprocated. A lot of the current work with this video game derives from the continuous interest that fans have never stopped having over the years, even through their own mods (we could safely say that this update is thanks to them).
Finally we have the specific details regarding the update, complete with against e technical specifications also for the PC version. All through CD Projekt RED itself, which has published the official release note of The Witcher 3: Wild Hunt Complete Edition, allowing us to take a peek at the various works implemented before its release, set for December 14th. Below you will find part of the list, inviting you to read it in full on the developer's website:
The following can only be found in the PC and next-gen version
Added global illumination and ray traced ambient occlusion.
Additionally, PC gamers with compatible hardware have an additional option to enable ray-traced reflections and shadows.
Added a variety of mods and mod-inspired content to improve the graphics and overall quality of the game. We've included some community-made and loved mods, as well as our own internal tweaks, such as environment and cinematic improvements, realistic flooring, and many decorative upgrades.
Community-created and inspired mods include:
• The Witcher 3 HD Reworked Project di HalkHogan
• HD Monsters Reworked di Denroth
• Immersive Real-time Cutscenes di teiji25
• Nitpicker's Patch di chuckcash
• World Map Fixes di Terg500
Upscaled to 4K textures for various characters, including Geralt, Yennefer, Triss, Ciri, Eredin, and more.
All major characters, including Geralt, now cast high-resolution shadows on themselves even outside of cinematics. Also, hair clipping through armor and other armor clipping issues have been fixed.
Environmental improvements:
• Added a new type of weather: "Grey Sky"
• Updated sky textures
• Vegetation and water improvements
• Various model improvements
• Improved some specific graphic effects
• Updated global ambient lighting
Added support for AMD FidelityFX™ Super Resolution (FSR) 2.1.
Added Photo Mode, which allows players to take great photos in the world of The Witcher 3.
Added the option to pause the game during cutscenes and cutscenes.
Added an alternative camera option that brings it closer to the character and reacts more dynamically to combat and movement. You can find this new setting in Options → Gameplay, under Exploration Look Distance, Combat Look Distance, and Mounted Look Distance.
In all this we also find various graphic, performance and technical improvements, as well as corrections and additional content on PlayStation 4, Xbox One and Nintendo Switch, including some new missions and elements from the Netflix TV series of the same name.