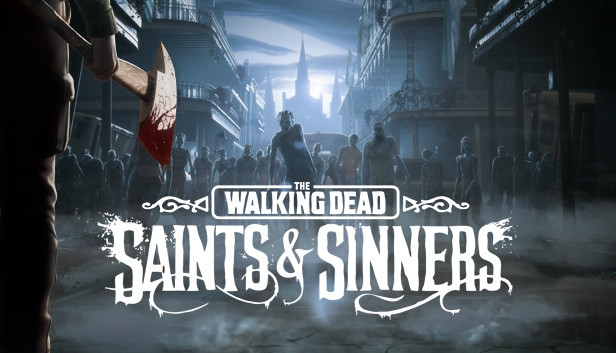 After the success of the first chapter, the time has come to get your hands on The Walking Dead: Saints & Sinners 2. The title, announced over the past few months during a showcase dedicated entirely to virtual reality, has in fact obtained a release date and is also quite close.
As reported by Skydance Interactive, The Walking Dead: Saints & Sinners Chapter 2 – Retribution will be released on December 1, 2022. The game will be published only for Meta Quest 2 and PlayStation VR, thus excluding Steam and SteamVR, unlike the first chapter. However, it is not excluded that in the future the game may not see the light on the Valve client as well, but at the moment the title seems to be destined exclusively for the two aforementioned viewers.
The new chapter in the series will not deviate too much from the first. In fact, players will be able to find many elements that made the debut of the franchise celebrated. Among these we find a survival system that asks users to have to survive and three-dimensional sound design. Also present are new weapons and new equipment and accessories, such as weapons. You can check out the launch trailer for the game right below.
The Walking Dead: Saints & Sinners is probably the most important game ever adapted from Kirkman's work. In the past there have been various attempts to transport the franchise into the world of video games, but not all of them have been welcomed by the public and critics. Among the most disastrous projects there is certainly Overkill's The Walking Dead, which caused several problems for Starbreeze, so much so that it had to carry out a general reorganization of the company. However, a different story for Telltale, which with its graphic adventure has been able to conquer any player and has achieved excellent results in terms of sales. Keep following Tom's Hardware for all the news and upcoming announcements from the world of video games.