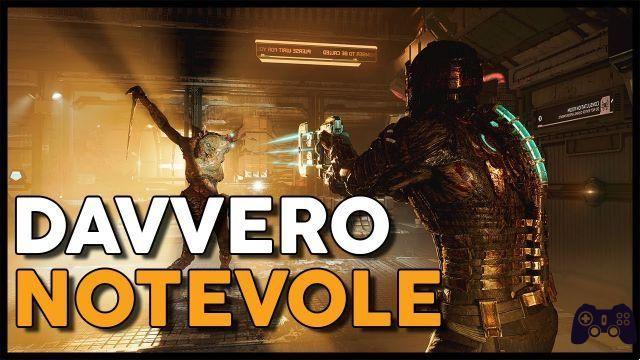 We are almost there now, there are fewer and fewer days left for the launch of The Callisto Protocol; the new IP of one of the authors who in the past created the iconic Dead Space. Many believe that the first work of Striking Distance Studio is the first title that it will sanction a great return of the horror genre in video games as well, and seeing some of the releases coming next year it seems that horror fans will have a lot of satisfaction in the video game sector too.
Although The Callisto Protocol is not yet released (you can book it on Amazon), it seems that a controversy is arising around the project regarding the game's future DLCs and some content that may not be present since the launch of the title. To curb these controversies in the bud and immediately clarify what happened, he intervened Glen Schofield, the author behind this new sci-fi horror project, going to publicly clarify what the team's plans are regarding day one of the game and its future.
In a post posted on Twitter, Schofield has stated the following: "To be clear: we are not limiting ourselves to anything in the main game and then going on to add content in the Season Pass. We haven't started working on this post-launch content yet. These are all new things that we will be working on in the new year. Fans have been asking for EVEN MORE death animations, so we'll be making that a priority starting next year."
To be clear: We're not holding anything back from the main game for the season pass. We haven't even started work on this content yet. It's all new stuff that we'll be working on in the new year. Fans have asked for EVEN MORE deaths, so we're making it a priority next year.
— Glen A. Schofield (@GlenSchofield) November 23, 2022
The author immediately dampens the controversy therefore, going to underline that the team put in everything they wanted insert in the version of The Callisto Protocol that we will play on day one. As for post-launch content, the team will take care of it starting from 2023, with the only current concern being all about launching your debut game in the best possible way.
Before saying goodbye, we advise you to visit our YouTube channel, where you can find videos dedicated to the gaming world at 360 degrees.