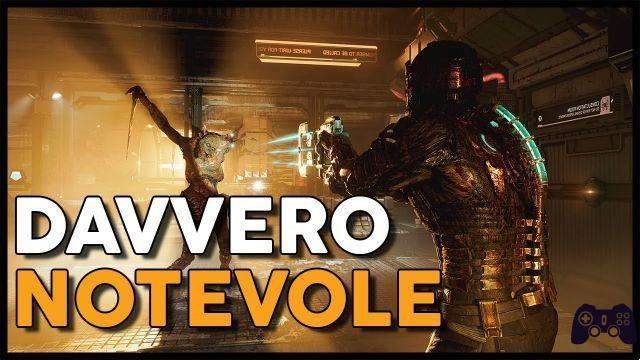 Today is the big day of The Callisto Protocol (our review here), the new survival horror that involves Glen Schofield, one of the creators of Dead Space. Striking Distance Studio's first work has been able to attract the attention of many fans since the very first announcement, and now we can finally get our hands on this title. Apparently, though, it seems that many players are unhappy and disappointed with the PC version of the game, which is having quite a few technical problems at the time of day one.
According to a series of reports that appeared on the net, it seems that some players are facing an enemy far worse than the monstrosities found within The Callisto Protocol (you can buy it on Amazon). In fact, several enthusiasts are complaining about the many stuttering issues in the PC version, which do not allow you to enjoy the new Striking Distance Studio release in an optimal way.
To add his testimony there is also a well-known user on Twitter, or Okami Games; who recently released a video clip that showcases these kinds of problems with the PC version of The Callisto Protocol. Under the comments of that video, other players have arrived, who have underlined that they too are finding the same obstacles, with some of them even having already asked for a refund on Steam.
This is how The Callisto Protocol runs on PC. ‍♂️
Yet another Unreal Engine 4 game with awful stuttering. Can't wait until we fully transition to UE5. pic.twitter.com/0AnBzRDd5b
— Okami Games (@Okami13_) December 2, 2022
In all of this there are also those who have proposed a solution to stuttering problems. According to the editorial staff of hitc, to solve it could be enough to go to the graphics settings in the main menu of the game and enable the following options:
FPS Cap 60
FSR Performance (Advanced > Upscaling > AMD FSR 2)
Motion Blur – Off
Depth of Field – Off
Medium Preset
Before saying goodbye, we advise you to visit our YouTube channel, where you can find videos dedicated to the gaming world at 360 degrees.