With a new animated Super Mario movie on the horizon, fans of Nintendo's legendary platform saga are ready to be wowed. On the other hand, this is the first big revival of a Nintendo franchise on the big screen, leaving out the live action film from the early 90s (you can buy it on Amazon), which in one way or another still managed to become a cult. Now, there are those who wanted to make a remake of the well-known platform using the real features of some actors such as Chris Pratt and Jack Black.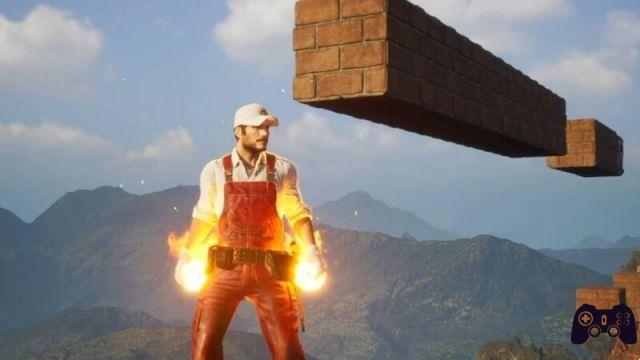 Thanks to the efforts of the user behind the YouTube channel Re-Imagined Games, we discover a new remake of Super Mario featuring the actors who will lend their voices to the characters of the next animated film arriving in 2023. Instead of the classic Mario model, in fact, we will play with one real life reproduction of Chris Pratt, but also all the various elements that make up the levels have been reproduced with realistic textures.
The author of this project, of which only a first trailer exists at the moment, has declared that he has started work using the Unreal Engine, but then went further by revealing the ambitions of this remake. In addition to Chris Pratt, in fact, the author intends to include the other actors who will dub the various characters in the next film such as, for example, Jack Black as Bowser.
At the moment the trailer shows us only the first four levels, but the goal of this enthusiast is to redo the whole first iconic chapter of Super Mario released on NES in live action sauce. A truly curious project that demonstrates how even today the first chapter of Mario and his companions can still be taken and turned inside out like a sock. We don't know when this fan-made remake will see the light publicly, but we are sure that in the future we will hear about it again.