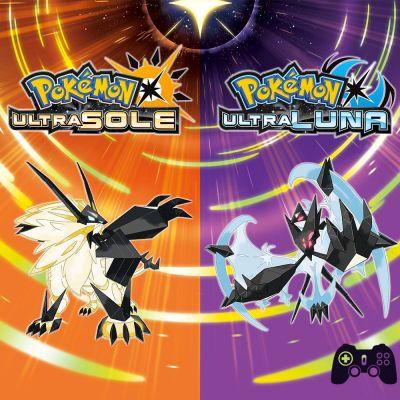 Between Pokémon and wars of various kinds (including science fiction), Nintendo and Sony dominate the console ranking, finally managing to throw away the usual unknowns (Grand Theft Auto in the first place)
As often happens, a new chapter of Pokémon and the crowd goes into raptures. If last week we had seen a largely balanced ranking between the various consoles (including Nintendo Switch with his handsome Super Mario Odyssey), today the waters have changed a lot, and the exit of Ultrasole Pokémon e Pokémon Ultraluna su 3DS.
To dominate all the positions from above, in fact, we see proudly dominating Ultrasole Pokémon, which brings 3DS back with bravado in the ranking and in first position. One could venture that the Nintendo user only remembers 3DS when a new Pokémon comes out, but it would be an extreme to play with fire and with the merits of the various Fire Emblem already recently released. The fact remains that a Pikachu pulls more than a cart of oxen.
Directly to follow, we see a Call of duty wwii who is undoubtedly holding on and not intending to leave the Top 3, after an explosive performance last week. And, of course, the third place is dominated by the little brother of the first place: Pokémon Ultraluna makes its debut almost as spectacularly, bringing two 3DS titles to the Top 3 this week.
The rest of the ranking sees alternation PlayStation 4 e Nintendo 3DS almost regularly, between the two Limited Edition of the aforementioned Pokémon and an interesting one Star Wars: Battlefront II in fourth place, which demonstrates how the issue of microtransactions (fortunately) has not affected the sales of what appears to be an excellent evolution compared to its predecessor. Maybe, after all, our top webmaster was right when he talked about Activision.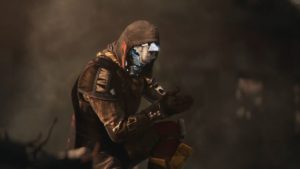 To learn more:
Microtransactions: Activision wants to profile users, and rightly so
After a timeless FIFA 18 in fifth position, the final part of the ranking sees the new (and appreciated) work of Ubisoft close everything, bypassed by the new Burnout Need For Speed: Payback and Gran Turismo Sport.
Big absent this week, undoubtedly, they are Xbox One e Nintendo Switch, completely disappeared from the Top 10 and replaced by an interesting tug-of-war between PS4 and 3DS. That the momentum of Super Mario Odyssey is already finished? With Christmas around the corner, we tend to believe very little. In the meantime, though, the new Pokémon are likely to stick around for a few weeks, bringing some honor and glory to 3DS. Only time will tell.
The most interesting surprise, however, was undoubtedly finding this milestone in third place on the PlayStation 2 chart (which we will not show you, but we can tell you that it is dominated by Pro Evolution Soccer 2014):