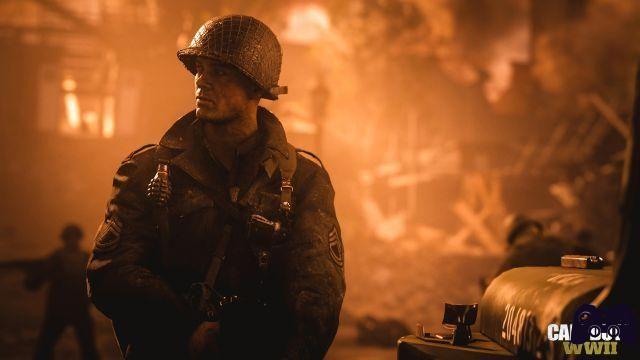 Yes, we have reached that time of year when, with the exception of very few titles, it is difficult to predict the order of the ranking of the best-selling titles of last week. As usual, we try with the pad in hand.
November represents the last of the three most important release months of the year, and after the multitude of sports titles, Assassin's Creed Origin (which literally killed the competition between 23 and 29 October), Super Mario Odyssey and Wolfenstein, it's up to another series that shooter lovers cannot fail to appreciate - Call of Duty: World War 2 is finally available in online stores and not only around the world, and in a few days it has already beaten everything and everyone.
If Ubisoft's flagship saga had occupied three of the top ten positions in the previous week's sales, World War 2 he manages to do just as well, taking "only" two of the placings in just three days. Activision's PS4 version of the shooter sits at the top of the podium, while its Xbox One counterpart is three steps down - in fourth place.
Undaunted FIFA 18, which manages to remain anchored to the very first positions, winning "silver" in this special ranking, while in third place we find Assassin's Creed Origins, which we find - in its Xbox One version - later, in the lower part, precisely in tenth place.
After the aforementioned Call of Duty: World War II, the first and only Nintendo Switch title finally arrives: Super Mario Odyssey, who does not want to leave the top positions of weekly videogame sales, while later we find only and only PS4, with the timeless and always alive Grand Theft Auto V (which even gains two positions compared to the previous week), Gran Turismo Sport (which instead loses three), Crash Bandicoot N. Sane Trilogy e Tom Clancy's Rainbow Six Siege (with the latter returning to the standings after a week of absence). The aforementioned Assassin's Creed: Origins for Xbox One closes the circle.
What should you expect for the following week instead? Most likely we will once again see the new chapter of Call of Duty in the very first positions, since in just two days it managed to position itself at the top of this special ranking. Attention as always to Assassin's Creed Origins and Super Mario Odyssey in addition to the timeless Fifa, GTA V and the trilogy dedicated to Crash.