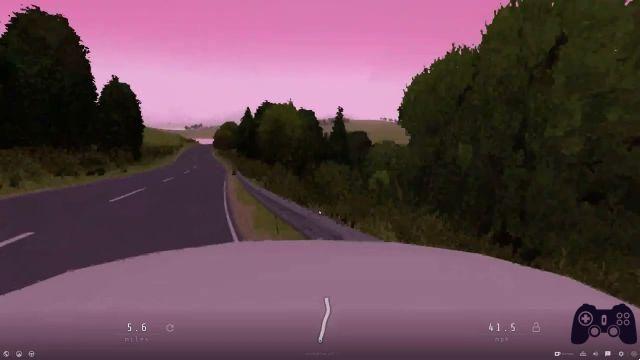 If you are looking for a relaxing video game, perhaps even just to be able to experience the thrill of taking a break from your hectic routine for a moment, Slow Roads is the one for you. Created by a developer who goes by the web name of Anslo, the game is simply an infinite procedural road generator, which you can navigate with an electric vehicle.
The Slow Roads project is definitely fun, even if it's obviously not a full game. It is an excuse to be able to travel freely, without worries. The title is completely free and there is no download: you play by visiting this address and with two clicks you are already on your way. Simply fantastic.
However, Slow Roads is not a complete project. As specified by Anslo on page dedicated to the titleIndeed, the game will continue to expand. Over the near future the developer will look to work on controller and wheel support, more locations, more vehicle types, more weather effects, better lighting and shadows, competitive mode, and even more detail for the environment. Everything will obviously remain free and also free of advertising.
After trying it for a few minutes, it seems clear to us that with Slow Roads we have a decidedly interesting project in our hands. At the moment, however, everything is too thin to be defined as a real game. This is an experiment, which is still very interesting to be able to play. The hope is that everything evolves into a real "racing simulator" of simple workmanship, and it is perhaps necessary in a world where video games seek realism in every aspect, from graphics to actual simulation. Keep following Tom's Hardware for all the news and upcoming announcements from the world of video games.